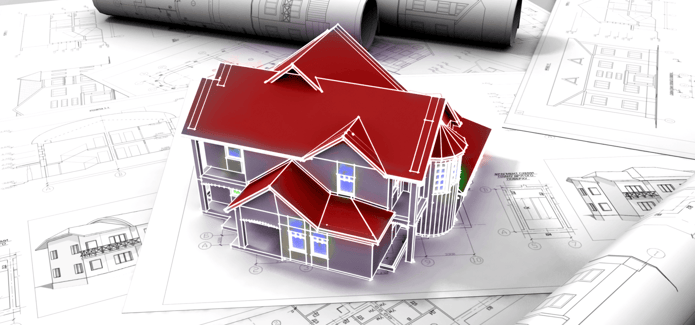 Choosing a floor plan for your home is about ensuring that the layout fits your lifestyle. It will shape the way you, your family and anyone who enters the home enjoy the spaces. Room size, location, the number of bedrooms on the top floor, and how you plan to use the basement all need to be considered so you can create a flow that suits your needs.
What are the best ways for choosing a family floor plan? Here are some that can help you make the right decision when it comes to your new home.
How are You Planning to Use the Home?
The size of your family and the ages of your children are essential considerations when looking at floor plans. You may need a layout where your children are grouped together and are close to the master bedroom, especially if you have small children. You'll likely want bathrooms and bedrooms nearby. Older children and young adults may not want bedrooms near parents. Consider their space and where they fit best. Look at the floor plan of new spaces, comparing them to your current one. Think how the new home will improve on the spaces you're used to.
How Often Do You Entertain?
Home floor plans are designed to be welcoming and to promote entertaining guests. Many homeowners love a "wow" factor within their home. Think wide foyers that lead to open floor dining and living spaces that lead easily to outdoor spaces for lounging. You may prefer more private spaces, opting for a living room closer to the front door. This way guests can be seated right away, leaving the rest of the home to be visited at your leisure, if at all.
Two Story or Bungalow?
There are homeowners who prefer the convenience of bungalow style homes. There's no overhead traffic and less space to maintain. Bungalow story or ranch style properties will have floor plans with central living spaces. Baths and bedrooms are usually located on the outskirts of the floor plan. Two-story homes let family members branch out into their own spaces, providing more privacy than single story options.
Are There Questions of Accessibility?
Maybe you have small children who need plenty of room to play. Perhaps you have a family member that needs unique or extra space to maneuver. Look at spaces for ease of movement. Open floor plans make it easy to get around while at the same time providing plenty of space to add structure with furniture and decor.
Is There Enough Indoor Recreation Space?
If you have a large family or plan to grow one, bonus and common rooms should be a part of any floor plan. These should be expansive spaces that can serve more than one purpose. They're excellent for entertaining, especially if you don't want kids running around the house with guests. Some floor plans are smartly designed with a kitchen overlooking the area.
How Much Outdoor Living Do You Need?
The floor plan will probably have outdoor spaces for leisure time. Determine if outdoor spaces can be put to use. Factor in maintenance. These areas require upkeep, time and money. The larger the spaces, the more energy it will consume. You may have to decide if you want the responsibility of managing the outdoor plan.
Get Good Advice
It's a good idea to contact a builder representative that knows the area you're looking into. Their expertise will be invaluable. They'll have insight on the specifics of your ideal family floor plan versus what's currently on the market. In addition to finding the right home for you, builder reps can provide you with other critical information like energy costs and savings, location of important resources like medical centres, malls and schools, affordability of mortgage payments and community information.
Trust What You and Your Family Feel
Don't discount your instincts when going over existing floor plans. Sometimes all you need is the feeling that this is right for you. Home type, design, location, neighbourhood and more will have to be considered alongside criteria like maintenance and potential expenses. However, if it truly feels right, then it probably is.
Be Realistic
Larger rooms may look grand and spacious, but they will also require more heating and cooling, which raises your utility costs. Additionally, if you have too much space you can become disconnected from one another within your home. Find a floor plan that has open areas and enough room for everyone, with a little space left over for entertaining or a bonus room.
Look at the Layout
Sometimes the "show home" look of a particular floor plan model can be misleading. The kitchen will look perfect because of its appliances, pots hanging from ceilings, islands and amazing counters. Beds and furniture can dazzle. Try to see the home stripped down, leaving you nothing but the walls and square footage.
The carpet and double sink shouldn't impress as much as getting the feeling the spaces have a welcoming feel that will bring comfort for many years. From the warmth of the foyer to the ease of getting between the patio and kitchen, there should be flow and function in the floor plan. Simply put, it needs to fit your lifestyle.
These tips will be a big help in selecting the perfect floor plan for your family. The key is to find a comfortable, welcoming home that will give you and your loved ones a place to grow and create memories.