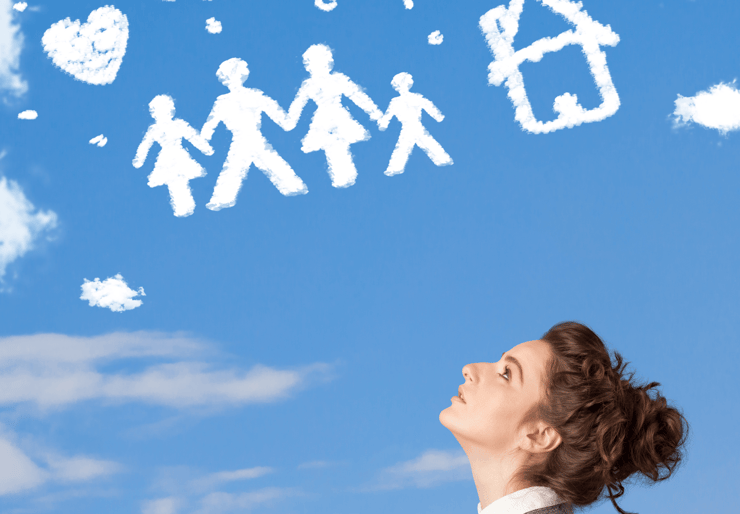 Once you've decided that you'd like to purchase a new home, you might want to start cutting costs at home as saving for a down payment becomes a priority. The benchmark for a down payment is 20% of the home's purchase price. This can be a little intimidating, but the best way to save for your down payment is to make a careful plan and stick with it! We're here to help.
You can choose whether an open or closed mortgage is right for you and choose between fixed or variable rates first, to better understand your down payment saving requirements. In either case, though, the more you put forward as a down payment, the cheaper the mortgage insurance will be and the lower your monthly mortgage payments.
Other Expenses
The 20% down payment rule is just the beginning. Don't forget that you'll also need to pay for a variety of closing costs that average between 1.5 and 4% of the sales price. Therefore, aim to save roughly 24% of the sale price for your initial upfront costs (that includes the down payment).
Below is a list of some of the other expenses you should save for when buying a new home.
Mortgage insurance

Home inspection fee

Land transfer tax

Legal fees

Appraisal fee

Property insurance

Prepaid utility costs

Prepaid property taxes
Keep in mind that when you purchase a new home in Alberta, it will come with a new home warranty so you won't have to worry about that!
Saving Up
The easiest way to save for your down payment is to make a time plan. Calculate how much you think you can save in an entire year and then make that the foundation for your decisions.
If your dream home costs $100,000 then your ideal down payment will be $20,000 plus an additional 4% ($4,000) in upfront costs for a total of around $24,000. Divide this into monthly allotments and you can see that you'll have to put aside $2,000 a month in order to save $24,000 in a single year.
If your monthly savings goals are more modest, you may have to extend the total time period needed to save for your down payment. Having a working budget is a great way to allocate your resources in the best manner and stay on top of tracking your spending so that you reliably continue to save for your new home.
Look Into Your Options
The good news is that you can draw upon a variety of different resources in order to save for your down payment.
Personal Savings
Accounts like GICs or high-interest savings account are a great place to store your money until you need it.
Home Buyers' Plan
First-time buyers can withdraw up to $25,000 from their RRSP with no penalty. Add in a spouse or common-law partner (who is also a first-time buyer) and you can borrow up to $50,000.
Remember that you'll need to start making payments on this loan beginning two years after the purchase of your new home (you'll have 15 years to complete the payments).
Home Equity
If you aren't a first time home buyer, there are other options for you, too. Consider the ways your current home equity can help you get a new home.
Relatives
As many as 40% of all first-time home buyers receive financial support from their parents and relatives.
Windfall Money
Whether it's winning the lottery, doing freelance work, odd jobs, bonus pay cheques, or any other kind of unexpected income, be sure to put this towards your down payment fund.
Make a careful savings plan and be sure to target 20% of the sales price as your down payment in order to get the most affordable monthly payments possible. A careful plan and budgeting for all the necessary fees and down payment costs is the best way to make sure that you can live in and safely afford the home of your dreams.