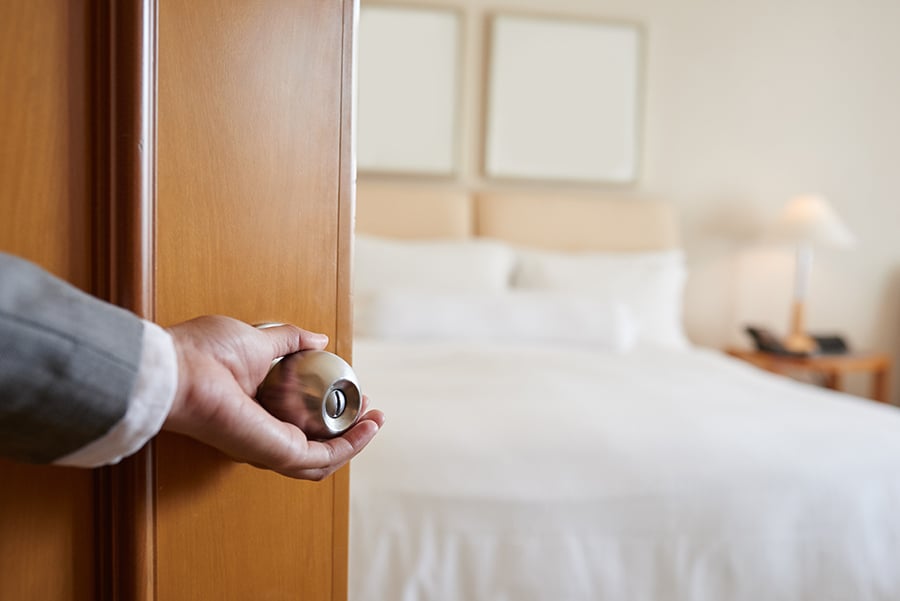 Should you add an extra bedroom to your home to have as a guest room? When friends and family from out of town come to visit, we want them to truly feel at home. But the question is, is it worth having this extra bedroom for the guests that come to visit?
Making this decision is easy if you have a lot of guests who visit from out of town or are using the bedroom as a multifunctional room. If you are using this room solely as a guest bedroom you will have to figure if it will get enough use during the year. If this room is only going to be used one week out of the year there are other options to consider. You could purchase a hide-away couch, futon or even an air mattress for your guests to sleep on if you do not have a guest room. Maybe finishing the basement and having an oasis for guests on the lower level is the way to go. Another viable option is having your guests stay at a hotel if there is one close by. Without a guest room, your visitors may be inclined to stay at a hotel, which may bring you delight depending on your family situation! Having them at an alternate location will cut into the time you have with guests.
Multi-use room
Thinking into the future, try to imagine what that room could eventually become. Maybe you are at the stage of life where you are planning to have children. The guest room can remain until it is needed for a family bedroom. Maybe you already have children but would love to keep a guest room with plans to have elderly parents move in when they need that extra care. Another plan for the guest room is to transform it into a home office or craft room. So think long term, as a guest room may be very convenient at present, but can always be adapted to change as other needs arise.
What you do not want is for your guest room to become the clutter room. Sometimes we have noble aspirations to maintain a guest room, only to let it become the place where winter coats are stored or art supplies pile up. Give yourself the freedom to host spontaneously by keeping this room tidy.
Making it comfortable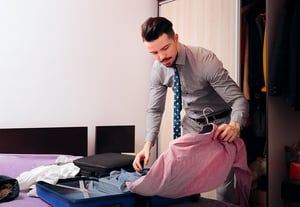 If you have decided to keep a guest room, you will want to make it comfortable for guests. The first rule of guest room is decorating it to create an environment that promotes sleep. Nothing is worse than having a terrible night's sleep when you are away from home. A dark room helps with sleep, so having blackout blinds or thick curtains on any windows would be beneficial. Also, adding an extra blanket or throw will help your guests stay cozy at night. Magazines or books on the nightstand, plus a bedside light, offer an excellent way for guests to unwind. Having a basket with some granola bars or other snacks will aid in creating a laid back feel as your guest will not feel like they are imposing when they feel a bit peckish. Another added touch is having space in the closet for your guests to use, so they can hang up their clothes, rather than living out of their suitcase. You might also want to have a robe, slippers and extra towels and a few toiletries in the closet so they can help themselves. A few electronic amenities will help guests feel more relaxed as well. A television, alarm clock and a mobile device charging station with the Wi-Fi password handy, will help guests feel more at home.
Don't be too perfect
When designing your space, do not aim to be immaculate. Your home should have a friendly feeling which can start at the front door and move right trough to the guest bedroom. Some guest rooms are so flawless that guests may feel distressed in causing a crease in the pillow when they lay their head down for the night. Perfectionism can actually dissuade guests from staying as it makes them feel uncomfortable. You want people to feel at home, rather than on edge.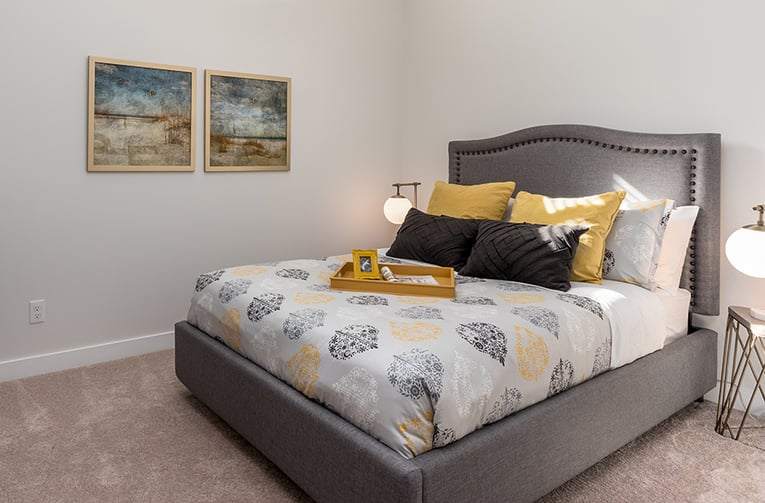 If you have a lot of guests coming to visit and you don't mind the break in your routine, then having a guest room is an ideal use for the extra bedroom. If you have a few guests a year, a multifunctional space could be a win-win scenario. However, if you have few guests coming for an overnight stay, or cannot handle the invasion of privacy, then give yourself the freedom to design that space differently.