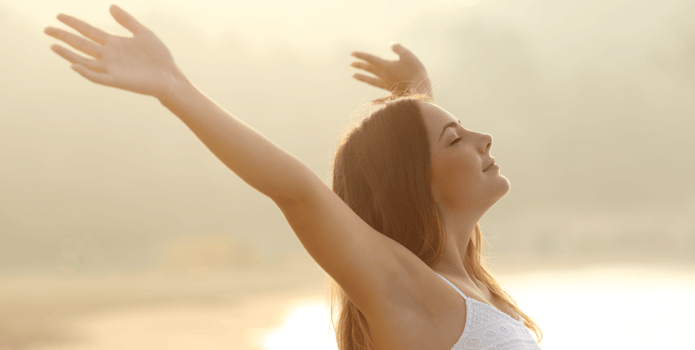 Do you feel like your belongings are taking over your home? Decluttering can seem like a huge task all at once, especially when it comes to items that have sentimental value or you may need again.
The good news is you can get started on making the rest of 2017 clutter-free with these 11 items you will never miss and can toss or donate without a second thought.
1. Magazines
You probably have at least one stack of magazines sitting around that you tell yourself you want to look through again. The truth is you probably never will, and the pile will only grow larger every month.
If you know there are specific ideas you want to try, cut them out and save them all in a single folder. If you're keeping them for art projects or collages, keep no more than three old magazines.
2. Books
Is your bookshelf overflowing, with more books hiding in your nightstand and junk drawers? It's time to pare them down to the books you'll actually read again or those with real value. Pack up the cheap paperback thrillers you bought at the airport or for your last road trip and donate them to the library.
3. Old Receipts
Saving receipts isn't a bad idea, especially if you need to track receipts and expenses for business, tax purposes, or as proof of purchase in case you need to make a warranty claim. This doesn't mean you need to fill your home with unwanted paper, though.
Ditch the paper and go digital with a useful app that keeps your receipts in one spot. Shoeboxed is a free app for Android and Apple devices that stores and organizes receipts, and lets you export the information to a budget or tax tool. With Wave, your receipts become fully searchable.
4. Take-Out Menus
Make space in your drawers by tossing the menus from your favourite take-out restaurants. Most restaurants have online menus, anyway, so there's no need to keep paper copies.
5. Mugs
While papers likely account for a lot of the clutter in your home that you don't even notice, your kitchen cupboard is probably hiding plenty of items you can get rid of. Most of us unknowingly start a coffee mug collection, sometimes by buying mugs as souvenirs on trips or receiving them as part of a gift. You reach for your favourite mug every time, anyway, so it's time to let go of the mugs you never use.
6. Food Containers
Food storage containers are so affordable to buy, it's always tempting to pick up a new package at the store when they're on sale. Your cupboard is likely already overflowing with storage containers, many of which are missing lids, stained, or rarely used. Take a few moments to go through your collection, save the ones in good condition that you actually use, and toss the rest.
7. Duplicate Kitchen Utensils
Do you have an entire drawer packed full of spatulas, spoons, and whisks? Clear up space by getting rid of everything except the items you reach for by choice.
8. Bathroom Cabinet Junk
Your bathroom is probably a treasure trove of items that you never use and keep meaning to toss, but never remember to. Go through and get rid of the lotion that came in a gift set years ago that you've never used, blunt razor blades, and products past their expiration date. This includes expired prescription medication and makeup.
Not sure which makeup should be tossed? Start with the makeup you never use then use this expiration guideline:
Blush and eyeshadow: 2 years

Liquid foundation: 2 years

Concealer: 2 years

Moisturizer: 2 years

Powders: 2 years

Mascara: 2 years

Lipstick: 1 year

Lipliner: 1 year

Pencil and liquid eyeliner: 1 year

Sponges: 6 months (with washing after every use)
9. Obsolete Refills
Look through the house for refills to items you no longer own or use. You may be surprised how many you find, from coffee filters for a coffee pot that broke last year, to replacement toothbrush heads for an old electric toothbrush.
10. Pens
While you can never find a pen when you need one, you know that they're everywhere in your home: at the bottom of your purse, in the nightstand, dozens in the junk drawer, and buried at the bottom of every bag in your home. They seem to multiply on their own every time you visit a hotel, visit the dentist, and update your insurance with your agent.
Round up all the pens in your home and ditch them. Instead, invest in a few high-quality pens that write beautifully. You'll be much less likely to lose them at the bottom of a drawer.
11. Digital Clutter
It's not just your physical space that can become cluttered; your phone and email are likely bogged down with unnecessary clutter. Here are some ideas for clearing away digital clutter:
Clear out your inbox

Unsubscribe from newsletters you don't read

Clear your Kindle, phone, or e-reader of books you don't like or won't finish

Back up and clean up your computer

Clear your social media feed by hiding people who post too much information you find negative or unpleasant

Delete bookmarked websites you won't visit again
Once you're done with the purge, take a deep breath and relax! You're off to a great start on 2017, surrounded by items you actually use and enjoy.
To keep a good thing going, consider creating a home cleaning schedule for your family [ http://blog.nuvistahomes.com/blog/the-ultimate-home-cleaning-schedule-for-busy-families ]. Your future self will thank you for not letting the clutter build, come this time next year.
If you feel like you're on a roll and want to continue freeing up room in your home, check out our 8 Clever Home Hacks to Save Space article.