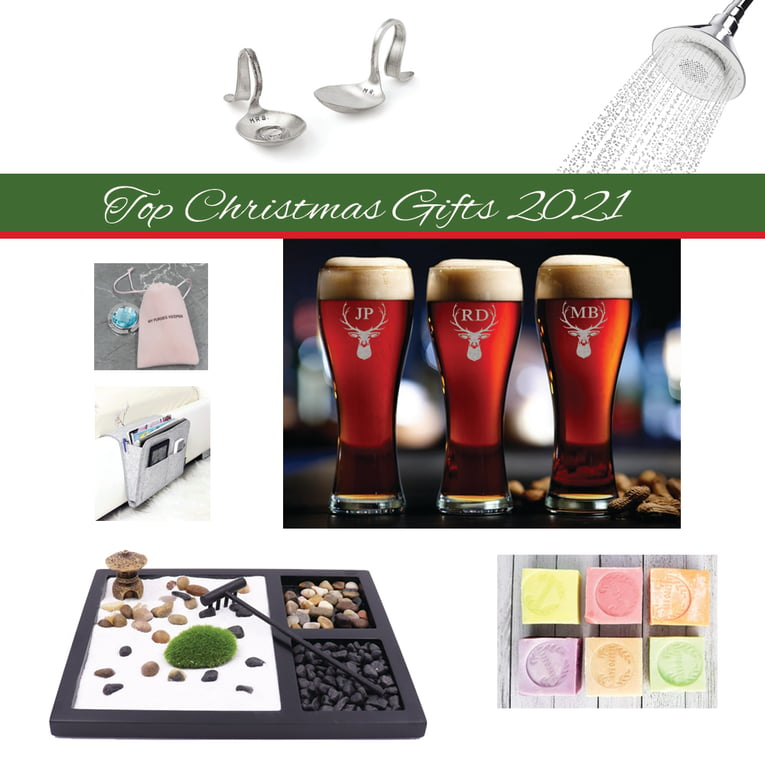 Can you believe that Christmas is right around the corner?
With Covid and store occupancy restrictions, you might want to get more of a jump on your Christmas shopping. We did some research to help make it a bit easier for you to shop for your loved ones that aren't easy to buy for. The holidays can be a very special time of year but also very expensive and stressful. Trying to pick a meaningful or unique gift can try anyone's patience. We have included some stocking stuffers, smaller gifts and main gift ideas for you to have a peek at. Hope this helps!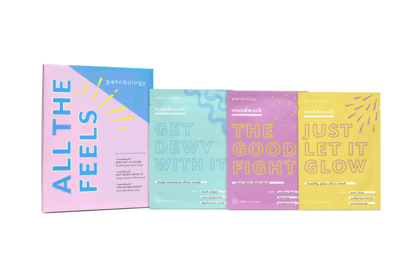 Some stockings stuffer ideas that can melt stress away.
It's tough living in Alberta with the dry and ever changing weather. Why not try some soothing products. How about giving premium face masks from Morphe Canada, which has great skin care reviews. They also have great makeup. ALL THE FEELS mask kits $20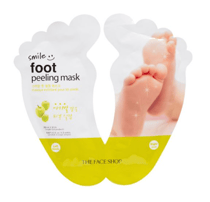 A foot mask is a wonderful treat to give by the Face Shop for $12 ! Why not try some Calgary handmade hand soap from Aleppo Savon that smells dreamy - $12! Great for stockings.
Personalize your gifts for a special someone
Finding unique gifts are a challenge. Personalizing a gift makes it that much more meaningful. Guys are typically harder to buy for, so we thought we'd show a few fun ideas here. Of course ladies love personalized items as well, it seems there is an abundance of choice for the feminine side.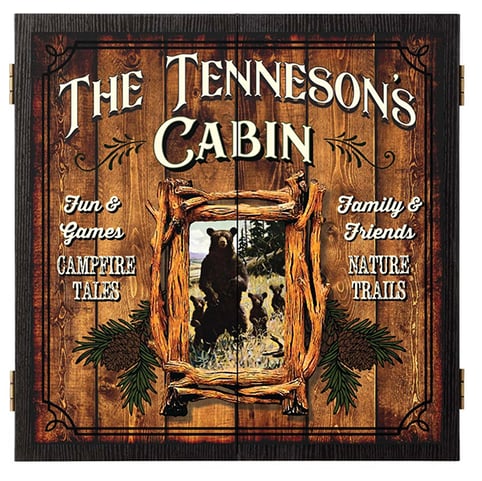 This fun personalized Dart board from the site "Its Thoughtful", had tons of options in terms of themes such as a Lake House, Football, Cantina and Man Cave artwork styles. Price $129. You can choose their first name or family name!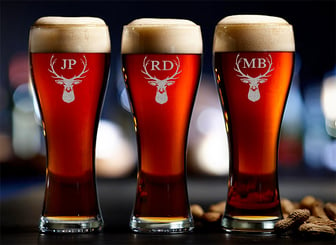 The personalized wall bottle opener on Etsy shows groomsman but you can just have a name, initials and a date. It's a fun idea to have on a wall. Another cool idea is personalized pint glasses . They are also on Etsy and are stylish for someone who enjoys their cold beverages. Both are Canadian made.
When you can't getaway, how about giving the gift of a mental escape with this ZEN garden from Etsy ($31.59). Comes with all you see.
Sometimes a long soak in your tub is the answer for an escape. Give a gift that keeps on giving with this live edge bath caddy that holds candles, a glass of your favourite beverage and nice book or tablet. This too is made right here in Canada! Price $150.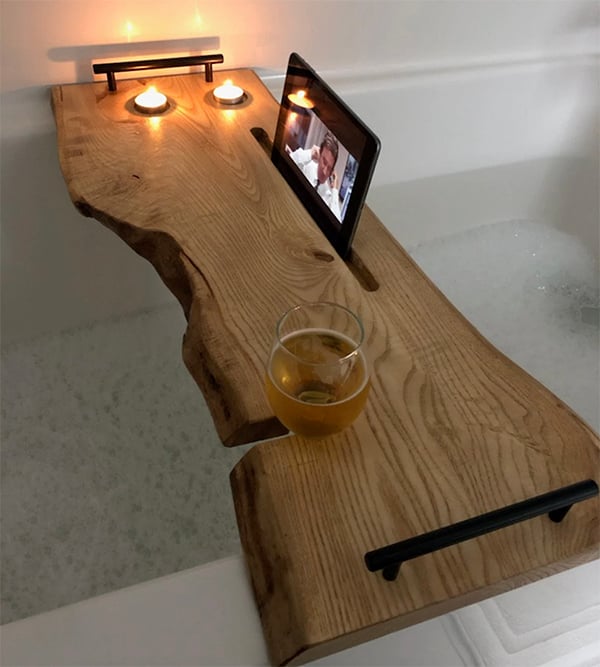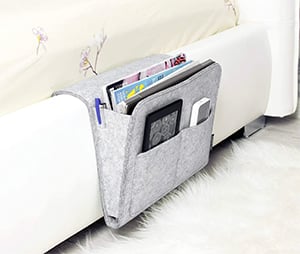 Maybe a gift of convenience works for you like this cool bedside or table caddy on Amazon for $32.21. It holds your lap top, phone and tablet among others. It's 100% handmade and comes in 8 colours. There are sew-in velcro tabs for table tops as well for a home office desk.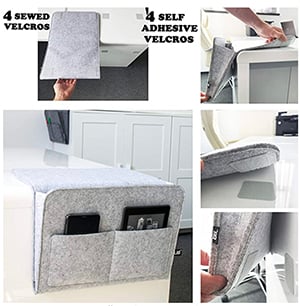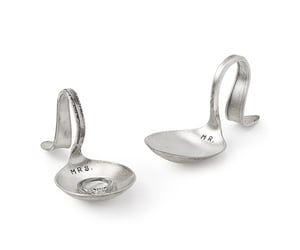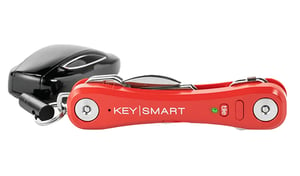 Other great ideas are this "vintage" silvers spoons that are for your wedding rings to sit in at night. They have Mr & Mrs engraved on them and we found them to be unique. They are using recycled products so it's extra bonus. $34.20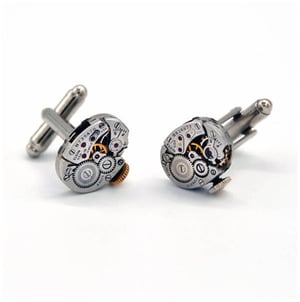 Do you have someone who is always losing their phone or keys? This Key Smart gift fixes both problems. Give the gift of less stress for $50! Your phone can make the keys chirp and the keys can make your phone ring- even if it's on silent.
Jewelry always seems like a great and is a go-to gift for the ladies but how about the gentlemen? These incredibly cool watch parts cuff links have actual watch mechanisms in them. This item is $39.90 and is made from recycled parts!
For the ladies who like to be glowing around the holidays...
we haven't forgotten you!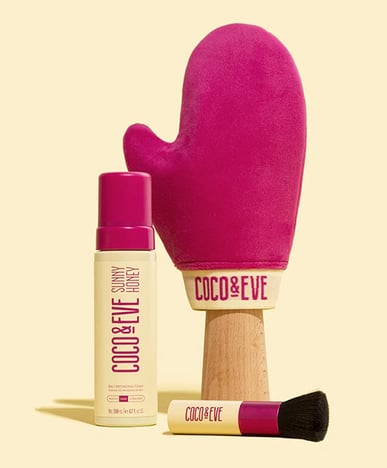 We are always told how tanning is bad for our skin but we found this item that is amazing! Applies easily, smells yummy and actually works! It's $59.90 and comes with a mitt and brush.
Coco and Eve has the most amazing self tanning with great reviews ( even I use it ). Their bundle is the best and it's foaming dispenser makes it last a long time. You'll be amazed how nice it is.
Morphe offers up some great holiday makeup palettes like their 35X Big Primpin palette that will have you glowing as well. Tis the season to sparkle right? Their delivery is quick and products are tried and true. No worries there. The 35X Big PRIMPIN' Artistry Palette - $34.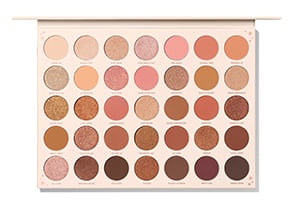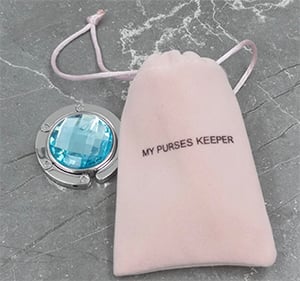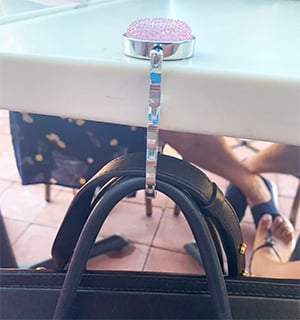 The Purse Keeper works like a charm -no pun intended.
A great stocking stuffer for anyone is a purse hanger. It keeps their purse or tote bag from collecting germs and getting dirty from being on the floor. It holds up to 15 pounds so unless they are carrying gold bricks around, you should be good. Plus it's shipped from Canada from Etsy. $12.99
A huge gift for everyone ( but especially yourself ) is the new Kohler wireless speaker. Featuring BLUETOOTH wireless technology, allowing you to pair any compatible device to stream your favourite music, podcast, or other audio content while in your shower. The sound is incredible.
It has a charging dock that quickly and easily charges waterproof, Harman Kardon® speaker. $558.00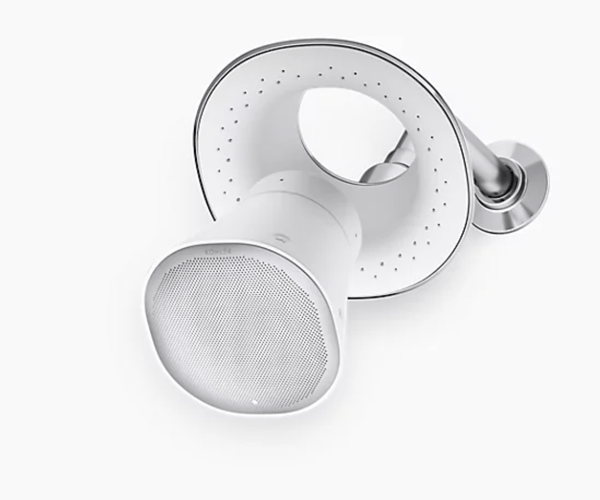 We hope these ideas help you a little on your shopping excursions this year. We understand that shopping during Covid is not pleasurable with crowds and limited number of shoppers. We wish you all the best this year and hope the new year brings much healthier, happier, normal days! 😁

Photo credits: varnish