A mortgage is one of the largest expenses for the vast majority of people who own homes. With the booming housing market in Canada, buying a house is a great investment. Most people want to lower their payment in any way possible.
A mortgage refinance is a great way to save money or pay off a loan early.
There are several factors to think about to understand mortgage payments. In a 25-year mortgage, the vast majority of the payment goes to interest on the loan in the beginning. The balance of the payment goes to paying off principal. The shorter the loan term, the higher the payment is for the same size loan. However, a shorter loan term also means the total interest paid over the course of the loan is lower.
With this in mind, when you have the option to refinance your mortgage, here's what you should consider:
Interest Rates
In Canada, interest rates are still very low, for now. Low interest rates encourage buyers to go out and purchase a property. A slight change in the interest rate can mean huge savings over the course of the loan. There are many people who have been able to save hundreds of dollars per month on their loan by getting a lower rate.
This is all great information for home buyers. However, what are current homeowners supposed to do in order to take advantage of low rates? This is where the mortgage refinance option comes in. A mortgage refinance is basically a reset of your mortgage. Although it does cost some money to execute, it can end up saving homeowners thousands of dollars.
Mortgage Refinance Option
Many homeowners are looking into getting their mortgage refinanced. If you bought a home five or ten years ago, you probably have a higher rate on your loan than you need. For example, you may have purchased a home with an interest rate of six percent. With the current market, you may be eligible to get a loan with a rate of around four percent. Although it seems like a small change, this variance makes a huge difference.
Some buyers decide to keep the same loan term and just use the lower interest rate, but this could depend on whether you have a fixed or variable rate mortgage. Others would rather keep the same payment but cut the loan term short. There are many cases of homeowners cutting their mortgage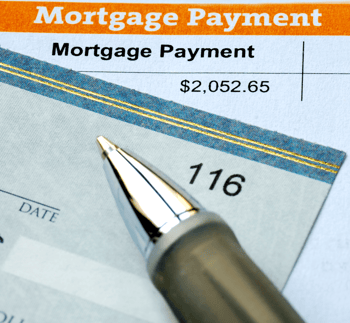 short by five or ten years using this method. The higher your current interest rate is, the more opportunities you'll have to save money using this method.
Credit Score
One of the biggest variables in getting a mortgage refinance is your credit score. Some homeowners have a high credit score because they have a strong history of making payments on time. The higher your score, the more options you'll have with your refinance.
However, there are some homeowners who have a low score. If this describes your current situation, it's best to spend six to twelve months working on increasing this score. This will allow you to have the most options when it comes to getting a refinance. With the high cost to execute, it only makes sense to set yourself up to save as much money as possible. There are many people who are able to drastically increase their credit score in a short period of time by making frequent credit purchases and paying them off immediately.
Be sure to have your credit score questions answered before considering a mortgage refinance.
Cost to Refinance
Before starting the process, it's important for homeowners to understand the cost to refinance a mortgage. This process should be viewed more as an investment than an expense. The fees you will or will not have to pay will depend on your lender and several other variables.
If you plan on selling your home and moving soon, the numbers usually do not support refinancing your mortgage. However, if you plan on staying in your home for five or more years, a mortgage refinance almost always makes financial sense with the current interest rate environment.
Finding a Company to Work With
Having a good experience getting a mortgage refinance comes down to the lender you work with. There are a lot of lenders in the industry that have the ability to help you with this process.
A mortgage refinance can be confusing for homeowners. A home is usually one of the biggest assets that anyone owns, so it only makes sense to take your time in the process. You need to work with a lender that will walk you through each of the steps in the process.
The more time you spend researching your options, the higher the chance you'll find something that meets all of your needs. Now is a great time to refinance your mortgage, before interest rates begin to rise. This is a great way to save money on your monthly mortgage payment or take years off the life of the loan.