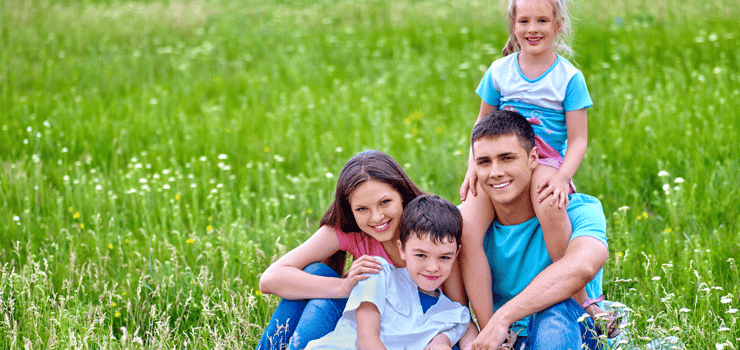 Are you and your partner thinking about a change of address? Maybe you both feel it's time to make a move to a better neighbourhood. Perhaps you have young children and you'd like to give them a safer, more appealing environment to grow up in. Moving to a bedroom community may be the answer you've been searching for.
A Quiet Atmosphere
Your decision to move may have been prompted by the noisy, inner city environment. Living in a bedroom community means you're in a neighbourhood outside the city where there is less traffic noise and fewer people. Tree frogs, crickets and maybe an owl or two are responsible for the typical night sounds in a bedroom community.
Safe Streets for Families
Another perk of moving to a bedroom community is safety. You'd like to live in a place where you feel at ease about your children going out to ride bikes or play with friends on a nearby playground. The people living in most bedroom communities know each other and can watch out for anything suspect happening on their street. This helps to keep the crime rates low in these areas.
Quality Schools in Close Proximity
Many people opt to live in bedroom communities because they like sending their children to quality schools near home. There are many reputable schools that serve elementary, middle and high school-aged students.
Having great schools nearby can lessen the stress of parents who don't want their children to spend too much time on the bus and away from home. Once school is out, kids arrive home in a timely manner to start their homework.
Enjoy Community Events
Are you looking for a home in a neighbourhood with a close-knit community feel? A bedroom community can offer this sort of life. Neighbours get together to celebrate holidays, host yard sales and do other fun activities. There is an inviting atmosphere that's not always present in the big city.
More Home for Your Money
A big perk is the savings you can enjoy when you purchase a brand new home. In the city, there is less space, so there is a limited number of homes which can, in some cases, drive the prices up. Alternatively, you can find a home in a bedroom community that's the same size or bigger than one in the city for less money due to the number of homes available.
Privacy for Your Family
When you live in a home or apartment in the inner city, you're living next door to a lot of people! Every time you go outside on errands, to an event or even to get your mail, you're likely to run into several people. If you enjoy your privacy this can be less than ideal.
A home in a bedroom community is on a piece of property providing you with space between your place and your next door neighbour's. So, you can enjoy your privacy while having the option to socialize with your neighbours when you want to.
Getting Away from the Office
If you work in the city, living in a bedroom community gives you the opportunity to leave work far behind at the end of the day. Simply travelling the distance from your office to your home in a peaceful bedroom community can be soothing after a stressful day at work. You may find it easier to switch from work to family mode when you put more physical distance between the office and home.
An Abundance of Green Space
If you're looking for an environment with lots of grassy areas, bushes, trees, plants and flowers, then a bedroom community will appeal to you. The landscaping in a bedroom community is carefully planned to make each area inviting and attractive for residents.
The large amount of green space in a bedroom community includes well-lit walking paths ideal for taking the dog out for a leisurely stroll after dinner. These paths are great for taking a morning run or jog or just exploring every inch of the neighbourhood.

Restaurants and Entertainment
Along with shops located nearby many bedroom communities have restaurants close by as well. Residents have access to smaller restaurants serving a unique type of cuisine. Plus, some of the restaurants or eateries may feature talented musicians who play there on certain evenings. This can make for the perfect date night for parents!
Shopping Nearby
Some bedroom communities have a centre with shops and boutiques located near the neighbourhood. It may even be within walking distance. Many residents consider this a perk when they want to pick up one or two items for a meal or spend some time window shopping.
The many perks of living in a bedroom community are what draw in new residents each year. They want to take a step up to a friendlier, safer residence for their families. Get in touch with us today to learn more about what these great neighbourhoods have to offer!