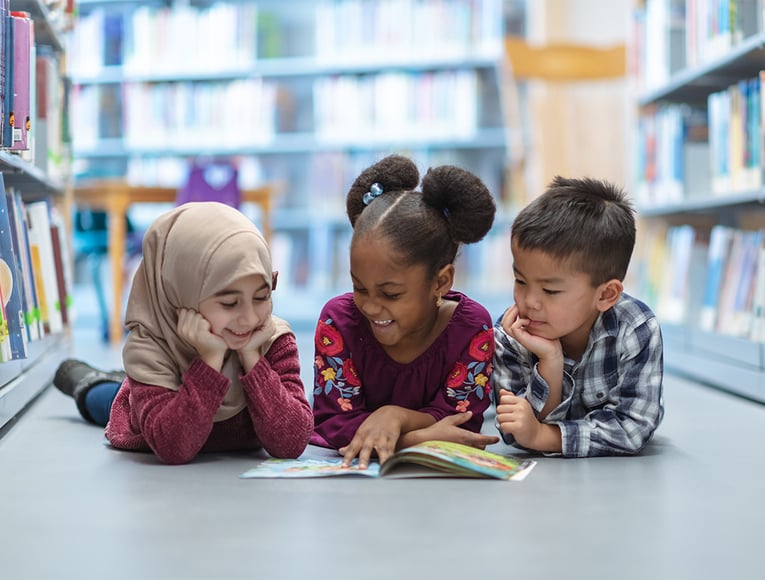 This past year has been trying to say the least and some kids are really excited to get to school and reconnect with friends. That being said, there are lots of things to know to get prepared.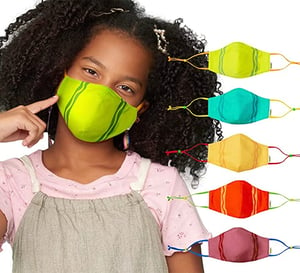 Covid 19 is still part of the routine and the Calgary Board of Education is focussed on the health and safety of students and staff as it's their top priority. They have a check list guide for parents to follow for the safety of your child.
Masks again are required as most will already know but at least there will be band and sport activities again. Some times getting little ones to wear masks is challenging. Letting them choose the mask they wear can help your cause.
Amazon has some great Crayola style masks as well as cute animals style masks too. Check out some options.
Fall fashions that are fun options
As we all know, Calgary's weather can change on a dime. One minute we are dressing for hot days and the next we are reaching for a sweater! We made looking for cute and cozy fall fashions easy. There are lots of great layering ideas this year so it should be easy to stay the right temperature.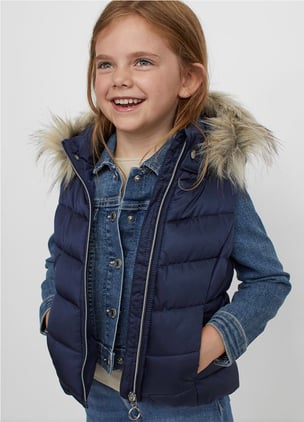 Dressing for fall and fashion shouldn't have to break the bank either. We found some cute things that work in your favour. Like this puffy vest from H&M Kids! This cute little boys jean jacket hoodie features a built in soft hood that looks great down until it's needed.
Puffy vests are in and great for when the weather changes without warning and you need a little extra warmth.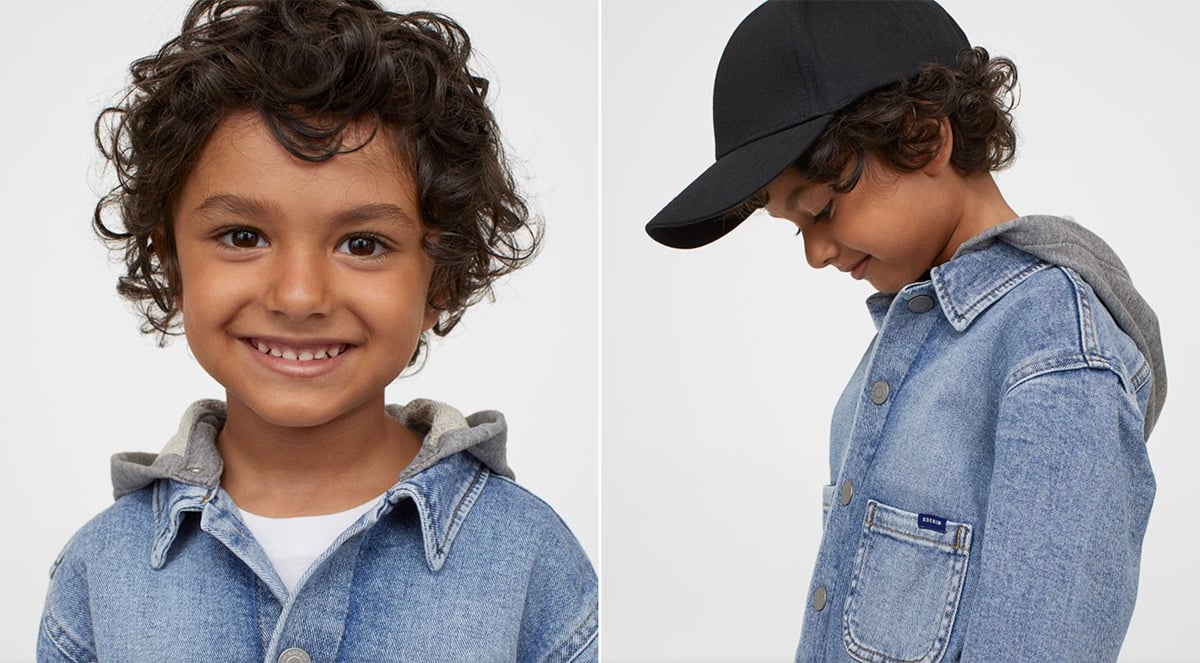 Cozy Stylish Knitwear
ZARA kids also has some great cool looks for kids that are both stylish and warm like the pale sage green vest and joggers pants or soft and cozy knit wear set in pale blue.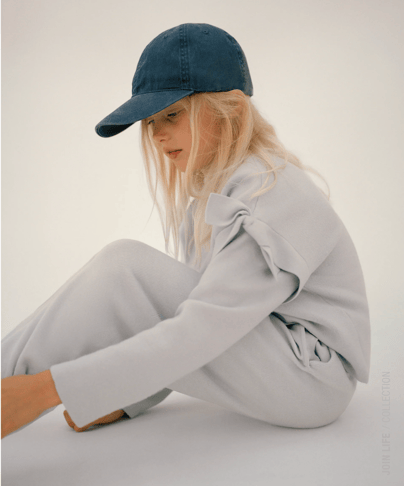 Do you have picker eaters?
Some kids really get bored of traditional lunches or hardly touch their lunches at all. Making sure your child actually likes and eats their lunch can be demanding not to mention your effort.
What if you have a child that hates foods touching other foods?
We come up with a few helpful ideas that you might want to adopt. Bento boxes are in fashion and are also great for quick snackers on the go.
Check out these great compartment style leakproof lunch kits from Amazon! This Bento Box has 3 Compartments in Lunch Box Food that's Leak Proof, Microwave Safe and has Flatware Included.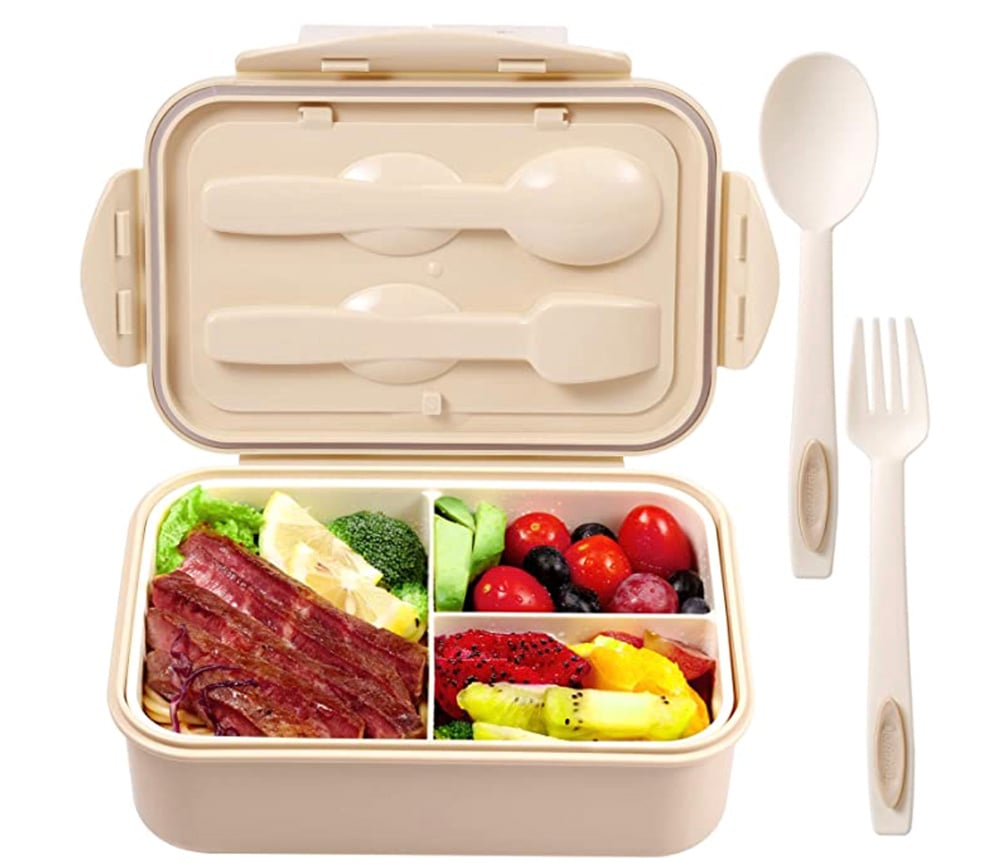 The LaBointe Bento Box is a good option

This DELUXE LEAK PROOF bento lunchbox is great for easy on-the-go lunches for you and your family. It also includes a spoon and a fork.

Easy, portioned compartments support a well-balanced diet. Holds over 4 cups in 6 divided compartments and come in various colours.
MODERN, DURABLE + ECO-FRIENDLY plastic boxes have double-walls for extra stability. Silicone overlay on lid delivers easy-grip design plus you can see through to all your goodies.. The SIZE is 9" x 6.75"x 1.75" (23*17*4 cm) Please MEASURE your lunch bag! Boxes are LONGER than some lunch bags.

Now what to make?

What about a twist on the old cheese and meat sandwich? Try and Ham and Cheese pinwheels. This and more great bento recipes are available at Following in my Shoes.

This mom has create some great lunch bento box ideas for you to try like Crustless pizza cups! Heck I'm going to try a couple of her recipes for myself!
What about a good space to do homework?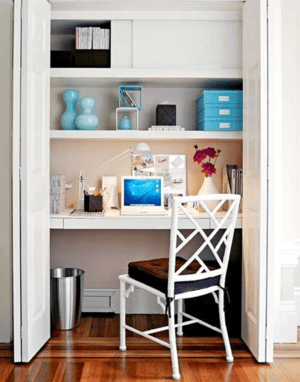 Not everyone has the space for their children to be creative and focussed. Sometimes you can get creative with a closet space like this one from a reno guide out of Australia. If you have a bonus room or flex room you can also dedicate a portion of that to school time. The critical aspect is getting your child away from distractions like TV, gaming and the noise of the home. This way they can focus more on the task at hand. We build some "pocket offices and hall style work stations in addition to flex rooms. Check out our fabulous Bentley Home with its workstation located in the hall and off of the bonus room. It functions quite well and has dedicated lighting and outlets for students.
PRO TIP: If your child has a busy in sports, other activities or lots of school work commitments, put all of them into your phone calendar and take a screen shot. Then you can make it your home screen. That way when you check your phone, you'll know where you are supposed to be and on what day. If your child has a phone they can do this as well along or put in their new class schedule. Simple!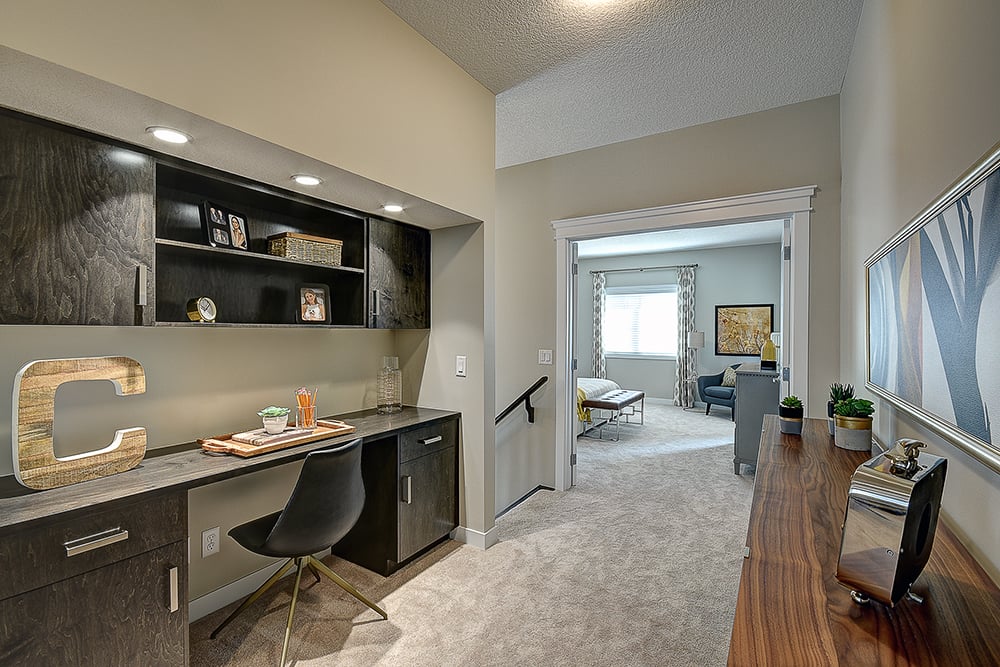 We also have a hidden gem of a pocket office in our Hamilton Home that's really out of the way and allows you to spread out and dive into your work. Though it offers lots of counter space it doesn't take up tons of room. Check out the plan and see how it works. The addition of white boards or cork boards can also help with reminders and to do lists. A large scale wall calendar is always essential to keep track of events and deadlines!
The fact remains that there is always lots to think about for going back to school from supplies, new clothes, new routines and lunch organization. We hope that a few ideas might have helped you in your momentous task getting kids back to school.
You got this!
Photo credits: varnish