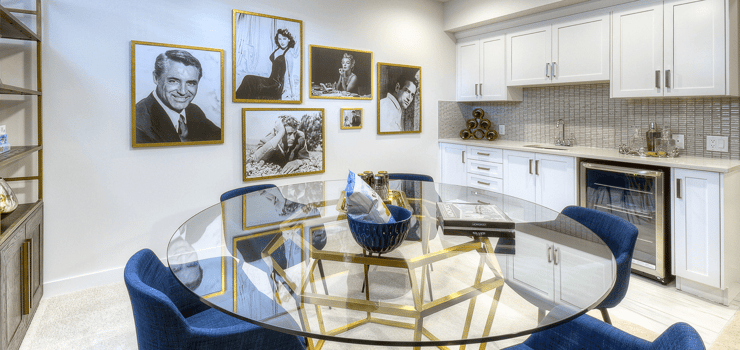 Finishing your basement is a rewarding experience you'll want to take advantage of sooner rather than later. Although finishing your basement after you've had the home for a while is always a possibility, you might find this undertaking more expensive than it would be if you'd just finished it at the beginning - with that in mind, here are some reasons you should consider doing it now:
1. Greater Peace of Mind
New home builders in Alberta offer home warranty options that include basement finishing. Any finishing you have done later on will not have the same coverage. Having this area covered under warranty will help ensure your basement has as much protection as the rest of the home.
A few reasons a warranty matters include:
Being able to avoid many of the more costly repairs

Having greater assurance a solution is at hand if something goes wrong

Knowing the builder stands by their work
2. No Disruptions in Using Your Home
Having a basement finished after the fact takes a lot of time and possibly money - to the extent it might cause some disruption to your everyday life. You might be coping with a mess in your basement for several months. Having a finished, clean basement area from the time you move in will save you spending a lot of time clearing everything up.
Once completed, your finished basement will have a wealth of possibilities that include:
A home office or library space.

A media room/home theatre or entertainment room.

A playroom or rec room (or hang out space)

A second suite for relatives or rental prospects
3. Avoiding a Frustrating Search Process
Many people find getting the right contractor to perform a job one of the most time-consuming parts of deciding to renovate their home. One of the things you can expect from having the basement finished at the time of building is to have everything done with the same level of care that would be shown in the rest of the home (same style, design, materials etc). Because experts you trust are involved right at the beginning, you'll be spared the search to find someone at the right price with a good reputation.
4. Keeping the Style Consistent
As we mentioned earlier one of the unexpected complications associated with finishing your basement later is having an inconsistent style where your basement is a mismatch with the rest of the home. Tile, flooring, and countertop choices are discontinued often, meaning you may have to work with "close" matches. Finishing the basement at the time of building helps you make sure everything blends perfectly.
Some of the elements you might want to consider to match the rest of your home include:
Hardwood flooring

Ceramic Tiles

Hardwood cabinets and built-ins

Paint and trim colour
5. Make the Most of Your Investment
A basement that's finished at the time you have your home built will have the price included in your monthly payment. Making this choice will spare you having to pay for the basement with a second loan (which also means having to pay interest) or tapping into your savings. In fact, on a mortgage payment, you'll barely notice it.
One of the other benefits you'll undoubtedly welcome is an increased home value. Should you decide to sell at a later date, you'll be able to enjoy the possibility of keeping a higher sale price.
Making your homebuilder part of the process throughout the whole purchase and building period will spare you the difficulty of taking care of the finishing on your own. The sooner you get in touch with the builder, the sooner you can start enjoying your dream home complete with a finished basement. Visit one of our showhomes today to see what you can do with your finished basement space!