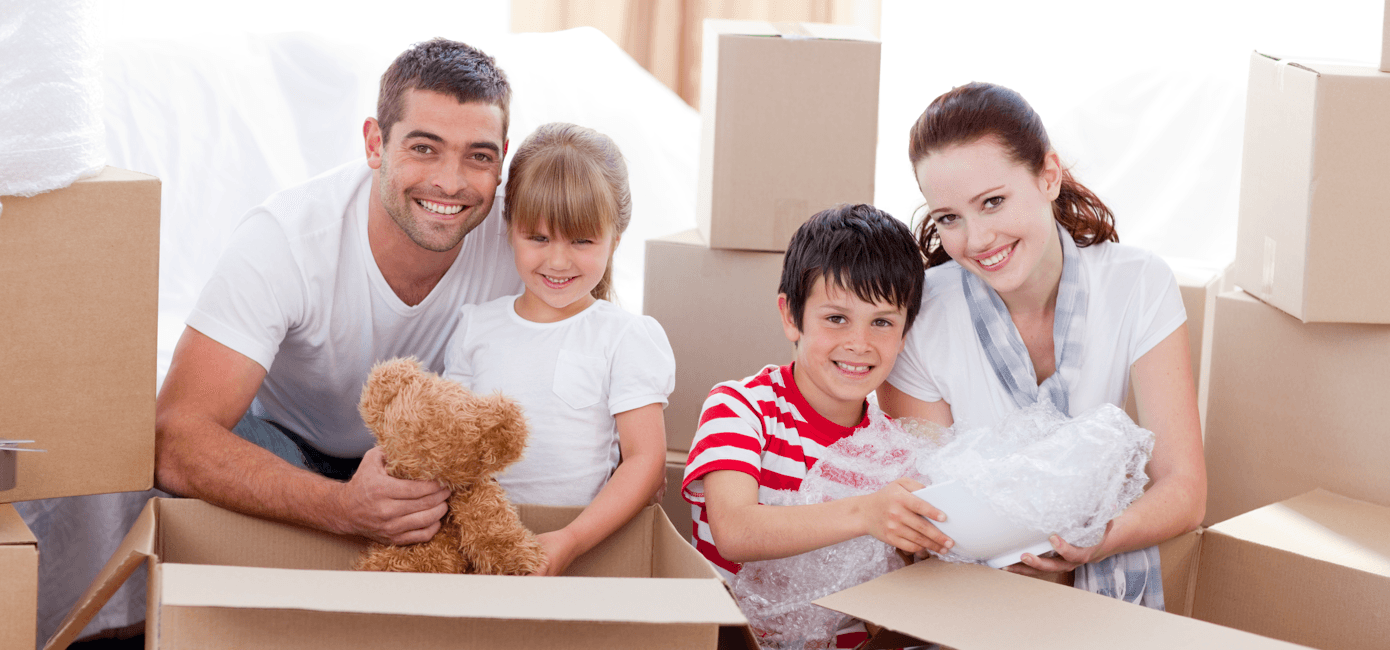 Kids are an important part of the family, so they shouldn't be left out of the decision-making process when it comes to buying a home. Sure, they may not have a say in the budget you set or the town you live in, but when you can involve them as much as possible, you'll be making a smoother transition for them – which means a smoother transition for you. Use these tips to buy a home that will work well for the whole family.
Make a Family List of Wants
Everybody has ideas about what a great home looks like, and the ideas your kids have might surprise you. For instance, young kids might still be excited about sharing a bedroom, but having a separate room to play in. Older kids might be looking forward to having their own rooms.
If you have kids in the teen or pre-teen years, talk about spaces for hanging out with friends. Some kids might be happy with a big enough room for a few friends to sleep over while others may have been dreaming about a separate rec room for bigger parties. By acknowledging a few of their wants and needs, you'll be able to create a functional yet kid-friendly home.
Treat Them a Little
Most kids don't like change, and moving to a new house is a big one. In some ways, it's exciting, especially if you're looking to upgrade. In other ways, they might be sad about leaving familiar territory. One way that you can get your kids excited is to do at least one thing that's a bit of a splurge and only for them. For example, you could include a play house or a new swing set in the backyard. You might consider developing the basement so that you'll have a large play area as well. Make the kids feel like their needs matter and that you want to create a special home for them, too.
Leave the Kids at Home
This sounds counter-intuitive in an article about involving the kids in the process, but the truth is that they don't need to be present for every little thing. You need to be focused as you look at various show homes and try to assess the quality of each builder. Take the kids to tour homes once you've narrowed it down to a few choices, but have someone watch them while you fill out paperwork and do other time-consuming tasks.
Include Kids in Design Decisions
One of the best aspects of the new home build process is being able to make all the decisions about what it's going to look like. Kids will certainly want to help out with these decisions. While your toddler might design a house that looks more like a gingerbread castle if given free reign, you can still give them the opportunity to choose (with your bias included, of course) between two different paint colours or hardwood flooring options. This control can really make them feel like they're part of the process.
Consider the Kids When You Choose a Lot
House lots vary widely in each community. Some might be larger, while others are smaller but closer to the playground. Think about the type of lifestyle you want for your kids and choose a lot that fits your dream. For instance, a large backyard could be the perfect place for a big swing set or fort. It can be enough space for their friends to come over to play volleyball or horseshoes.
Don't be afraid to ask your area manager which areas in a community have kids who are close in age to yours. If you choose a home on a street with several kids around the same age, they'll always have playmates close by. On the other hand, if you choose a lot that's set among retirees, your kids might feel lonely, and you might worry about the noise level when the kids play outside. Keep in mind that new developments often tend to be more family-focused and promote social connections.
Give Them Control Over Their Rooms
If there's one space you can truly give them control over, it's their bedroom. In this room, let the kids pick the exact colour of their walls and flooring. Give them a "fresh start" by purchasing new bedroom furniture, bed linens, or decorations for the walls. It's a good chance to let them change the look to something that better fits their current tastes and will give them a comfortable retreat for those times when they need to get away from the stress of moving.
Moving to a new home can be overwhelming for all members of the family. That's why it's important to focus on the better life you're building together. By including your kids in some decisions, you're showing them that their opinion matters and they will be excited to show off their new pad!