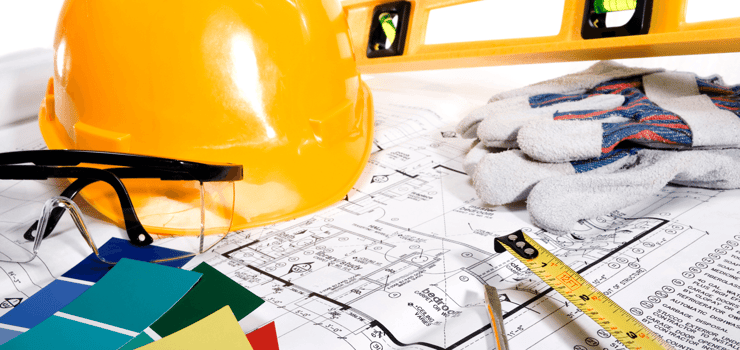 While your current home was once your dream home, over the years, you're starting to notice you don't love it quite as much as you used to. It needs a new bathroom and the kitchen is out of date. The flooring has seen a lot of wear and tear and the floor plan isn't as open as you'd like.
It can be easy to get trapped into a cycle of renovations, especially when you find your current home no longer seems right for you. It can be easy to assume that with a little elbow grease you'll be able to reinvent your home, but the reality is renovations can be much harder than you think.
1. Renovations Can Easily Get Out of Control
What happens when you renovate? For a start, it may not go as planned. There are many issues that can crop up unexpectedly. You can start renovating an attic to find out that you have some structural problems that prevent the attic from supporting significant weight. You can start putting in a new shower and disrupt the plumbing, which will cost you additional money.
2. Renovations May Not Improve Your Property Value
Your renovations may not actually increase the value of your home, because you may already be at the upper limit of the value of your property market. You also never want to be the most expensive home in a neighbourhood, as your values can be dragged down by those next to you. You need to be careful when looking at the cost of your renovations compared the assessed value of your property.
3. Renovations Hurt the Enjoyment of Your Home
How long will it take before you're finished? If anything goes wrong at any time, you're going to find yourself waiting. If you're trying to live in your home during your renovations, you'll be subject to dirt, dust, and debris.
You can't enjoy your home when it's under the constant process of renovation, and if you have a multitude of projects, you could end up in just that situation. For this reason, it's a better idea to get a home that's been built to your exact specifications.
4. Renovations Can Make Your Property More Difficult to Sell
Many renovations can be compromises. You want more space, so you decide to turn the bonus room into an extra bedroom. If your renovation is a compromise, you need to keep in mind the fact that other people may not be as happy with it. It'll make your home more difficult to sell in the long run, which can decrease your own mobility and your ability to profit from your home.
5. Renovations May Be Too Trendy
Do you remember when everyone was installing bowl sinks? They were bowl-shaped glass sinks that sat on top of the counter and were notoriously difficult to use. For this reason, their popularity waned after about two years.
The point is, it's not always possible to tell which trends are going to fade into the night and which are going to become staples. Renovating your home to just make it more appealing to the average person now may not be financially worth it. You also need to consider whether these trends have been around for a long time. For example, hardwood has a lasting appeal, whereas wallpaper comes and goes in terms of popularity.
6. Renovations Cost a Lot of Money
Finally, it's important to note renovations often cost a lot more than just having something installed to begin with. A bathroom being installed in a new home may cost $6,000 while renovating a space to become a bathroom could cost much more once the plumbing is reconfigured.
These renovations are going to be more expensive than anticipated as well; you usually want to have 10% to 15% excess. If your finances are currently tight or you feel as though you might run out of money, it's might be a bad idea to get involved. It's also often a bad idea to rely on loans as the overall costs can be unpredictable.
So what should you do if you want a particular home but don't want to renovate? You may want to consider building your own home. Building your own home gives you the opportunity to get everything you want in a single package, without any additional cost. You don't have to spend money trying to get your current home up to date or purchasing a house and then modifying it.