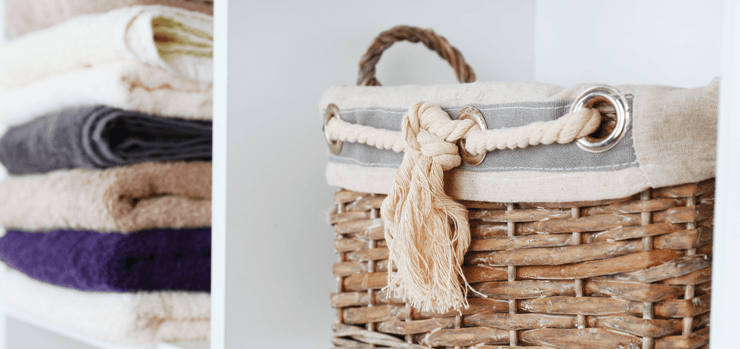 Open shelving is a great way to make sure your home maximizes the space you have. However, it's not uncommon even for seasoned homeowners to wonder how to best put this idea into practice. There are so many ways you can use this concept, with each room offering a wealth of different opportunities.
Kitchen
Your kitchen is a focal area that has a high likelihood of turning into a catch-all area, which is why you need a good kitchen design for your active family. However, you can keep an organized kitchen by adding some open shelving in addition to your cabinetry. Make the most of open shelving within your kitchen using the following elements:
Store pitchers or cake stands on the top shelves to draw attention.

Use artisan containers for flour, sugar, and other essentials usually kept in non-resealable packaging.

Arrange your coffee mugs and stylish dinner plates attractively.

Use the area where you keep your coffeemaker as a coffee bar with mugs attractively displayed so your guests will be encouraged to pour themselves a cup while visiting with you.
If you need to fill in spaces, add some small framed prints or potted plants.

Make the use of your kitchen pantries with labelled baskets, turntables and stackable storage.
Another great trick to keep in mind, too, is painting your cabinets the same colour as the wall behind. One of the best effects that comes from this technique is adding a built-in look to your kitchen that makes everything come together effortlessly. You can give your kitchen a whole new look without spending a fortune on remodelling.
Living Room
Open shelving is great for a living room design where you want to showcase your art collection or let everyone see whatever colour scheme you've used for your walls. Even if your home isn't very heavy on art, you might want to consider some ceramic vases or the like. The main advantage of the open shelving in a living area is making everything look more inviting.
You'll find it's much easier to keep everything dust-free in your living room with open shelving. You can navigate through the contents of the shelves a lot more easily without having to rearrange things very much while you're dusting. Less dust will also guarantee a longer life for your TV, stereo, and other electronics.
Bathroom
It's very easy for your bathroom to get cluttered with medicines, cosmetics, and other odds and ends that aren't usually stored in other rooms. Some of the examples that also help you keep an organized bathroom include:
Woven baskets for storing personal items like deodorant, toothpaste, and hand towels.

Glass canisters for attractive bar soap and cosmetics storage.

Mesh baskets for extra toilet paper rolls because, you know, it never hurts to have extra!
Storing things in a way that keeps you from having to get up and down off a chair or stool will help save you a lot of time. You'll also avoid some of the unexpected messes that ensue when you have to keep things stacked without proper containers. Additionally, choosing attractive containers will add to your classic bathroom design.
Bedrooms
One of the best tools you likely have at your disposal is a bookcase that offers several shelves of storage space naturally. Used properly, this can be a bedroom design idea that never goes out of style. Rather than filling the shelves end-to-end with haphazardly-arranged books, try using most of the space for art or plants and have small stacks of books at the ends. Using bedroom bookshelves this way is also helpful if you have fragile collectibles you want out of the hands of visiting children.
Some other ways you can use open shelving in your bedroom include:
Using floating shelving as an attractive way to display artwork without hanging it on the wall.

Stacking folded sweaters to avoid stretching them out of shape by hanging them.

Repurposing an old ladder to hang items on.
Even though this isn't a "public" area of your home, keeping your bedroom better organized will help you relax at bedtime, instead of worrying about what to do next to straighten up after a long day. Taking the time to organize your sleeping space well will help you wake up feeling more refreshed.
Open shelving will help you keep your home a lot neater, as well as give you a better way to showcase some of your art and collectibles. You'll enjoy having plenty of extra space to use and being able to find and put everything away a lot more easily. Your house will truly feel like home when you put your creative mark on everything.