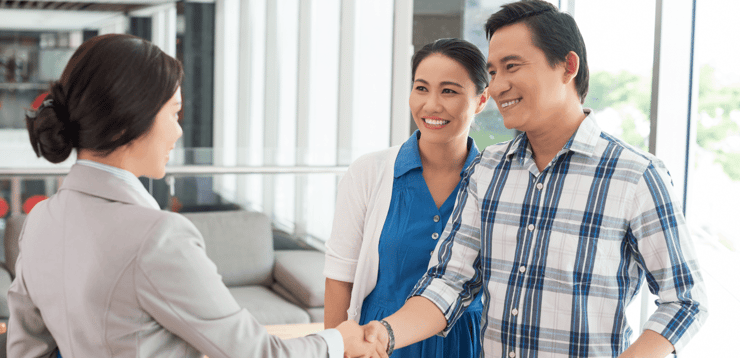 When building a new home, it can be complicated trying to get a mortgage. Fortunately, you don't have to go into it blindly if you're working with a good builder.
Although builders are in the business of (obviously) building homes, quality builders establish relationships with mortgage lenders they trust to work with. This allows builders to offer clients the option of working with their preferred lenders, and allows those lenders to gain specific experience mortgaging new home builds.
So what does this mean for you, the home buyer?
It not only means you'll be getting a credible recommendation, it also means the lender will already be familiar with the new home building/financing process, making things go much smoother for you. As a bonus, if you use your builder's preferred lender, you may even find you save both time and money.
How? Let's find out!
Faster Approval Process
There's no sugar-coating it, the mortgage approval process is long. No one wants to deal with all of the paperwork and hassle that goes with getting a mortgage. When working with your builder's preferred lender, they've gone through the exact process of mortgaging a new home build many times before.
This means they'll already have things prepped, like the necessary paperwork and contact with a trusted appraiser familiar with the process as well. This will help you save time on the overall building process. Their expertise will help you avoid any mortgage mistakes.
Interest Rate
The interest rate is one of the most important variables when getting a loan. With interest rates so low, now is a great time to build a new home. Some buyers end up getting a higher rate than they should due to rate adjustments right before they close. Most lenders can lock-in rates for you, but only for a short period of time, so this can be an issue for those building a new home.
One of the biggest advantages of working with a preferred lender is their ability and willingness to lock-in rates for much longer. Not only can this save you money, but it reduces the overall stress during the process.
Down Payment
One of the most complicated aspects of building a home is managing the down payment. As a general rule, most buyers will put a down payment on the home between five and twenty percent. If you put at least twenty percent down, you'll avoid paying mortgage insurance. This is the difference between conventional and high-ratio mortgages. However, if you currently own a home, chances are, you'll use the proceeds of the sale for your next down payment.
When you're building a home though, you'll likely need to continue to live in your current home until your new one is completed. Builder's preferred lenders understand this and can help you find alternative methods for putting a down payment on your new home build.
For example, they might allow you to take out a line of credit on your current home to use as a down payment, which you can then repay once you finally do sell your old home. This will allow you to concentrate more time and energy on finishing your home instead of worrying about financing.
The Next Step

Getting a mortgage is a big step, so it's most important that you make a decision you're completely comfortable with. But aside from potential savings, it's worth considering choosing your builder's preferred lender for one simple reason: they're easy to work with. If you've found a builder you trust, it just makes sense to consider the lender they trust.