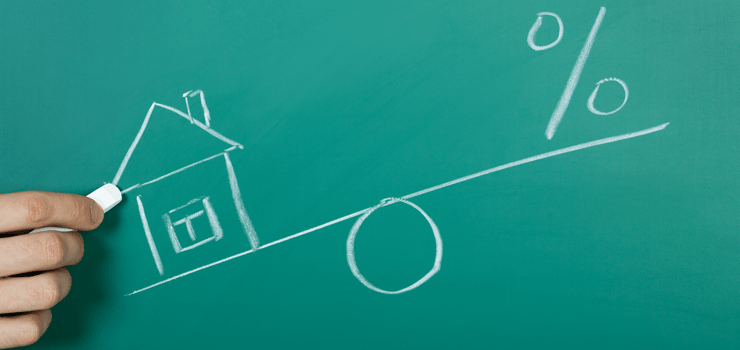 If you're planning on buying a new home in Calgary, there's a pretty good chance you'll need to apply for a mortgage loan. According to figures compiled by the Government of Canada Labour Statistics Division, the rate of home ownership at the national level is about 65%. Within this percentage of the population, 57% carry a mortgage at any given time.
For first-time home buyers, the mortgage loan process can seem a bit difficult. There is a lot involved: numerous calculations, ratios, mandatory disclosures, and more. However, you aren't necessarily responsible for all of it!
As a mortgage applicant, it's important that you understand your options. After all, a mortgage is usually the most significant financial decision you make in your life.
Types of Mortgage Loans
There are two main categories of mortgage loans available: conventional and high-ratio. Conventional mortgages, also called traditional, refer to home loans issued below 80% of the property value. In other words, if the down payment you plan to bring to the closing table is 20% (or more) of the purchase price, you would most likely qualify for a conventional mortgage.
However, if your down payment will be less than 20%, you will have to apply for a high-ratio mortgage. In the long run, you will pay more for a high-ratio mortgage (due to the interest), but this doesn't mean your monthly payments will be higher.
Understanding Conventional Mortgages
There was a time when your down payment was supposed to be equal to 50% of the purchase price, and you could only get fixed-rate conventional mortgages with terms of five years.
As times went by, homes got more expensive and banks rolled out loans and options to attract more home buyers. Even with all the mortgage choices available these days, a conventional mortgage is still the most popular.
In a conventional mortgage, the loan-to-value (LTV) ratio must be 80/20 or lower; this means the bank will let you borrow no more than 80% of the purchase price, and it is up to you to provide the remaining 20% as a down payment.
Now, the interest rate of a conventional mortgage can be either fixed, adjustable, or variable. If you would like to pay off your mortgage as soon as possible without additional costs, a conventional mortgage is the right one for you.
Understanding High-Ratio Mortgages
If you need to borrow more than 80% of the purchase price, you will need to get a high-ratio mortgage. Each province sets the LTV at which a high-ratio mortgage would be needed; the LTV defined by the Alberta Property Act is 75%, but mortgage lenders have been allowed to use the national 80% LTV instead.
With a high-ratio mortgage, you can purchase a new, move-in ready home in Calgary, Airdrie, or Cochrane with a down payment of just 5% as long as the purchase price is less than $1,000,000. You will have to pay the mortgage default insurance premiums set by the Canada Mortgage and Housing Corporation, which (at the time of writing) are as follows:
1.75% if your LTV is between 80 and 85
2.00% if your LTV is between 85.01 and 90
2.75% if your LTV is between 90.01 and 95
These rates are calculated by how much you will borrow. The premium payments are generally added to the monthly mortgage payments. You can expect higher interest rates and processing fees when applying for high-ratio mortgages, which is how thus these home loans end up being more expensive in the long run.
Which Mortgage Is Right for You?
When it comes to choosing between a conventional or high-ratio mortgage, the deciding factor is not only whether you can come up with a down payment that's 20% or higher – it's extremely important to think about your plans for the home you want to buy.
Prior to the 21st century, not many liked high-ratio mortgages. Over the last few years, however, the low-interest rate climate and the modern housing markets have made high-ratio mortgages attractive to more people.
When it comes to a high-ratio mortgage, there are ways of lowering the monthly payment as well. You can choose an adjustable or variable rate loan with a lower interest rate. If you are planning to sell your home after a few years, a high-ratio mortgage will make it easier for you to handle the monthly payments until a buyer comes around.
Even if you can afford a 20% down payment, you may want to go with a high-ratio mortgage if you think you could end up short after your purchase is complete. No one want's to be 'house poor' and it's always a good idea to have some reserves in the bank. A general rule in finance circles is to have about three months worth of household payments saved up in case of emergencies.
In the end, a conventional mortgage might not be the best option when buying a new home. You should discuss your financial goals with a financial expert or mortgage professional to determine which loan will work out better.