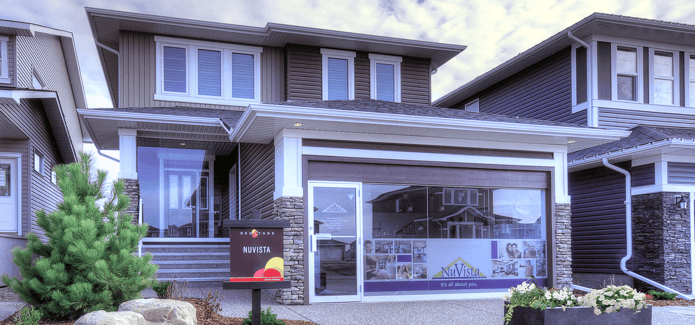 When purchasing a new home, you'll want to get the maximum value for the money you invest. That's why it's crucial to choose a recognized and reliable builder you can depend on - one with all the necessary technical expertise, established reputation, and a sophisticated business methodology.
Thankfully, high-quality builders do exist, and by investing a little time you'll find the one that suits you. Before putting pencil to paper on any contracts, consider asking the following eight questions to ensure it's the type of business you want to build your home.
1. How Long Have You Been In Business?
High-quality building contractors take pride in their background, regardless of how long they've been in operation. They should gladly fill you in on their experience, track record, training, and specialties. They should be upfront about the services they provide, when, and at what price.
2. Are You Registered With The CHBA (Canadian Home Builders' Association)?
Enrollment in the CHBA indicates a contractor's devotion to their field, to the performance of their business, and to their clients. Companies must accept a code of standards that demand fair and truthful negotiations with buyers.

3. What Are Your Warranty Details?
Home warranty offers extra protection for a home buyer. In certain areas, a number of different warranties are offered. Ask the contractor to make all details clear. This will ensure you have a good idea as to what your home warranty will cover, and what level of service you can expect from the builder.
4. Can You Provide References From Former Customers?
Speak to past clients to determine how happy they are in their new home. Ask whether the house was finished within budget and on schedule, whether the company was easy to deal with (including how relatable and helpful the builder was), and what the contractor's post-sale services are like.
5. What Post-Sale Services Do You Offer?
Most professional builders provide additional or post-sale service plans. These services may include benefits like low closing fees, mortgage savings, remote design stations, interior/exterior design experts, consultations with the supervisor throughout the building procedure, and moving assistance after closing. Ask the builder to spell out the details of the plan, what is included, how to ask for support and the normal reply time.
6. Can I Visit The Construction Site?
The construction site can provide a lot of valuable details about a particular and the value of their homes. See if you can take a tour of a house that's still being built and speak to the construction crew. Pay attention to all the little things, like whether the site is neat and organized, supplies are stored away from the natural elements, and so on.
7. What Is Included In The Price?
You want to know exactly what you're getting for your investment. Avoid being misled by ads or questionable builder promotions. The main function of a sales team is to educate you about the contractor, everything included in the purchase price and helping you find a model that satisfies your needs. Find out exactly what the house will cost with your preferences included.
8. When Do Choices Need To Be Made Regarding Cabinetry, Colour Schemes, Flooring, Finishes, Lighting, And So On?
Ask the builder when you have to make choices about these things during the building process. What are the standard features? When does the flooring need to be confirmed? How about the crown moulding pattern you like? The better prepared you are beforehand, the easier it will be for the builder to help you select materials you can afford and proceed with each phase of the building process.
Keep in mind, any time you purchase a new home build, you're also "purchasing" the builder. Consequently, you have to focus as much awareness on selecting the best contractor as you do when you decide on the model you want. Asking the questions mentioned above during your show home visit will provide you with the necessary information you need in order to pick a builder you can trust.