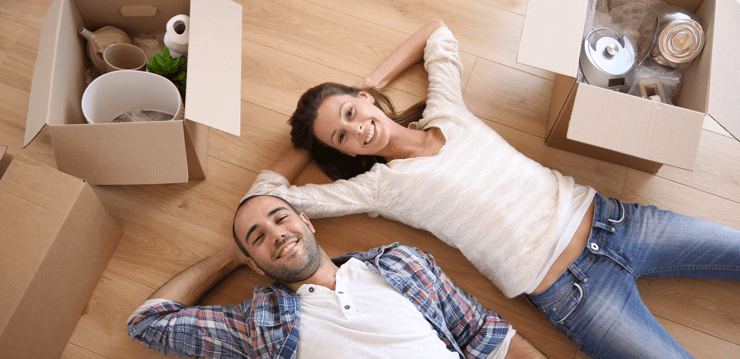 Is moving day fast approaching? We understand it can be both exciting and somewhat stressful to start a new life in a brand-new home, but fortunately there are ways to reduce the demands of the day and enjoy a smooth transition into your new home. Here a few of our best stress-stopping moving tips.
Create a To-Do List for the Morning
Chances are, you've scheduled the movers to arrive at your home in the morning. This gives them plenty of time to load the truck, drive to your new place and unload it before it begins to get dark. Having a to-do list can certainly make things run more smoothly.
The first item on your to-do list should be to eat a breakfast that's high in protein so you start the day with lots of energy. Another thing to consider is to make sure the driveway is clear of cars and bicycles, so the moving truck has enough space to back in. This helps you avoid having to run out and move them while the truck waits on the street.
Other items for your morning to-do list:
Check the

weather report

to see if you need tarps to protect your furniture and other items from the rain

Double check that all of the packed boxes in each room have a label signalling where they go in your new place

Call the moving company to see if the truck is still on schedule to arrive at the designated time

Take your dog out for a walk so it has less energy and is more relaxed as it rides in the car with you to your new home (better yet, see if you can get a dog-sitter for the day!)
Put a Family Member in Your New Home
You can lessen the stress of the day by making sure there is another family member waiting at your new home. This way, if you get caught in traffic or have car trouble on the way, there will be someone to meet the moving truck and let the movers in.
Along with being there to meet the movers, your family member can tour the rooms in your new home to make sure things are ready for your furniture and other items. Also, they can make sure the lights are working and the water has been turned on.
Create an Unloading Plan
Creating an unloading plan in the form of a rough sketch of your rooms can help to reduce your stress and add an extra dose of organization to the day. Leave the plan with the family member who is waiting at your new home. When a mover walks in the door with a box or a furniture item, the family member can direct them as to where to put it.
Prepare a Supply of Cold Drinks and Snacks
Adding some fun to moving day can certainly help to cancel out some of the stress. Prepare a cooler full of ice and bottles of water, soda and juice that you family and friends can easily access throughout the day. In addition, make up a box of protein-filled snacks such as peanut butter and crackers, granola, nuts and beef jerky. These types of snacks will provide you with lasting energy.
Call the Electric and Water Companies
On the day of your move, call the electric company serving your new home to make sure the power is turned on and ready to go when you arrive. The same goes for the water company. Your stress will be lower if you know you and your family will have access to utilities right away.
Hire a Cleaning Service for Your Old Home
This is a big step to lowering your stress. The need to clean your old home can really weigh you down on moving day. So why not take that particular time-consuming item off your to-do list by hiring a house cleaning service?
Take Photos of Your Old Home After Everything is Moved Out
Taking photos of the rooms in your old home gives you evidence that you left the place in good condition. Print out the photos at a later time and put them in the file with the documents connected with your old home. Plus, you can double check to see if you left anything behind before getting into your car and heading for your new place.
Make a Fun Plan for the Evening Meal
The first meal in your new home is kind of a big deal. Of course, your dishes will still be packed neatly in their boxes, so think about ordering takeout. Place an order at a favourite eatery so everyone is sure to enjoy a delicious meal after an exhausting and exciting day.
Lastly, wait until the day after you move in to test appliances and really start to settle into your new home. Once all of your boxes and other items are in, you'll have plenty of time to gradually unpack in a relaxed and stress-free way.
For more helpful moving advice, check out our Ultimate Moving Checklist!