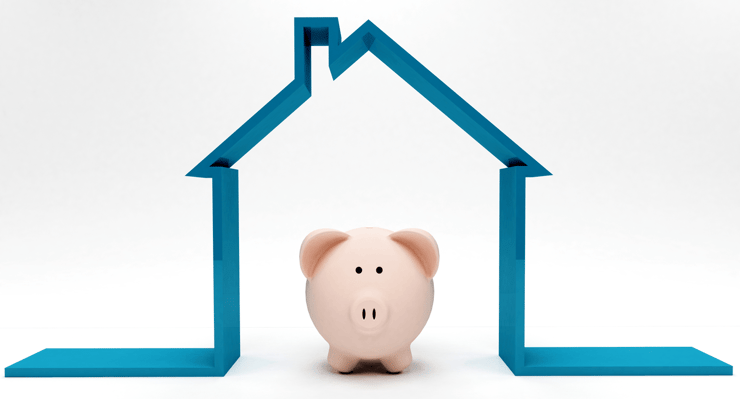 If you're thinking about buying a new home in a more family-focused area that matches your needs, you'll want to determine well ahead of time how much you'll have to spend. The six tips outlined below can help you make sure you don't get stuck with an inflated mortgage that goes well past your budget.
1. Know Your Debt To Income Ratio
Lenders typically rely on a debt to income formula to determine your ideal mortgage. This ratio expresses the proportion of your income that's allocated to paying certain debts and can be split up into two main categories:
A Gross Debt Service (GDS) ratio, which divides all your housing costs (mortgage bills, utility expenses, home taxes, etc.) by your gross monthly income.

A Total Debt Service (TDS) ratio, which divides your property costs in addition to any recurring debts (credit cards, car loans, etc.) by your income.
The sole difference between these two ratios is that a TDS ratio adds recurring debts to the equation. Both of these figures are of equal importance to a lender. However, from the standpoint of a lender, the TDS is more significant, as it shows whether you'll be able to afford the mortgage in addition to your other monthly debts.
Most lenders look for a 32/40 debt to income ratio when qualifying people for mortgages. The first figure is your GDS number, the second your TDS. Provided that your GDS and TDS numbers are under 32% and 40% respectively, you should have no trouble making your monthly mortgage payments.
2. Use Internet Mortgage Calculators

Online mortgage calculators are pre-programmed apps that can help you figure out what kind of mortgage you're eligible for, and the effects of factors like the total loan value, interest rate, and other monthly payments on your budget. These tools also work with a 32/40 debt to income ratio.
These calculators are also available for use on most major banking websites. To most accurately determine your mortgage amount, it's a good idea to do a comparison of calculator results on different banking sites to pinpoint the most economical rate.
Your mortgage calculation is dependent on the figures you report as your approximate gross yearly income, home taxes, monthly utility costs, and recurring loan repayments, plus the interest rate and amortization schedule. The final figure is the mortgage amount that your lender may deem you eligible for.
3. Don't Rush Into A Mortgage Just Because You Qualify For It
The fact that you're qualified for a high mortgage doesn't mean you should rush into it. The more expensive the mortgage is, the larger the payments will be, and you want to be able to comfortably afford them each month.
This is why a 32/40 debt to income ratio is so useful. After you've determined your ratio with an internet calculator, you can better assess the monthly payment amount that you can practically afford.
4. Consider Both Your Initial And Ongoing Costs
While required down payment costs on on insured mortgage loans can fluctuate based on a home's price, most Canadians prefer a larger down payment - ideally 20% - to help decrease their month-to-month mortgage expenses.
Some other upfront home costs can include inspections, legal and/or notary expenses, property taxes, moving costs, and cable or Internet installations. Ongoing expenses might include mortgage insurance, home insurance, recurring homeowners' association fees, and utility costs like heating, water, and electricity.
Once you've finalized your home mortgage, these variables can also influence your monthly interest rates. In most cases, open mortgage interest rates are greater than closed mortgage rates, while variable interest rates fall below pre-determined rates.
5. Bring All The Necessary Documentation
Whenever you visit your lender in person to finalize your mortgage, be sure to bring the following with you:
A printout of your pre-established home mortgage certificate

Proof of deposit and financial info (which includes income statements if you haven't already been qualified)

The approved offer and MLS report if one exists

Home floor layouts and specs if it's a new building project

The contact details of your preferred attorney
6. Determine Your Property Taxes
Property taxes are basically assessments that homeowners must pay for their lot. A tax specialist first inspects the property and judges its value, and then taxes are billed as a ratio of that figure. Property taxes are based on the location of your home and function as income sources for Canadian districts.
The City of Calgary offers detailed information as to how you can calculate your property's current value and help you estimate how much you'll have to pay each year.
Whether you need a bigger home with a strong warranty or want easier access to certain amenities, building a new home is an excellent choice. The six tips listed above can help you develop a good estimate of just how much money you'll have to invest and/or borrow to build the home you want in the kind of upscale neighbourhood you've always envisioned.