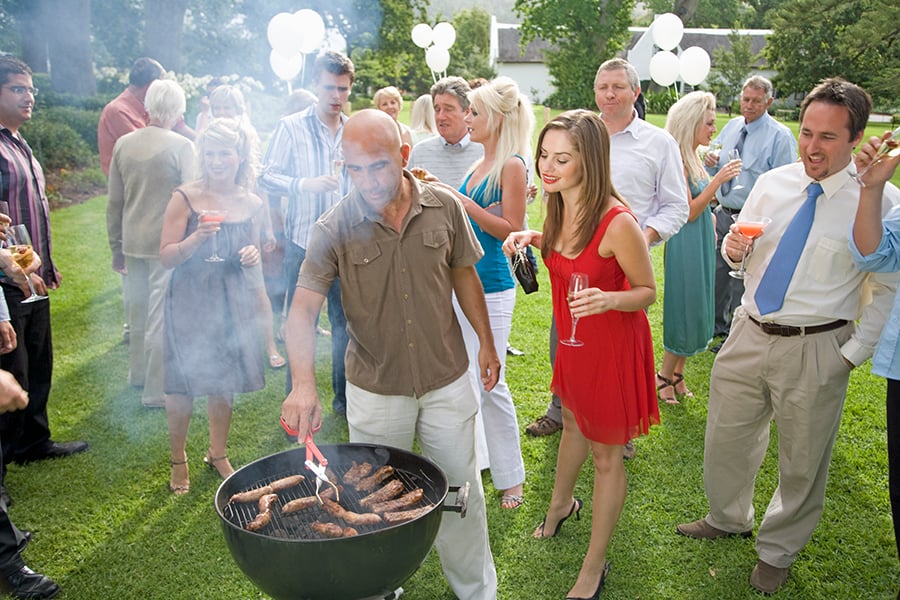 With the warm weather and summer in full swing, the season for outdoor entertaining is upon us. Whether it is having a full on backyard BBQ, kid's birthday party, or maybe just sitting around the fire pit on a nice evening, we have a few tips and ideas to make your time outdoors more enjoyable.
Food
When thinking about outdoor food, we often envision something sizzling on the BBQ. While it may be the obvious choice for outdoor food, there are many ways to keep your guests happy even in the absence of the barbeque. So if you do not have a grill, do not fret. Food made in your kitchen, whether it be potato salad or baked salmon, will always taste extra fresh in the great outdoors. Creating several dishes or having a potluck style outdoor party allows your guests to choose what they enjoy. If you do have a BBQ, there is nothing better to whet the appetite of your company than the smell of grilled food wafting through the yard. The BBQ becomes the focal point as guests eagerly await your culinary masterpiece. Remember to have some food that suits younger attendees. Children can be picky eaters and need a source of energy for time spent racing around the yard or through sprinklers.
Entertainment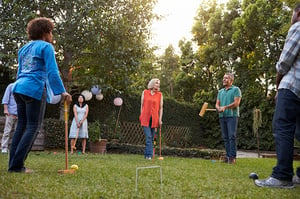 Outdoor activities are an easy way to add variety to your event. If there is a lull in the conversation, games can help everyone shift gears. There are several classic outdoor games, such as bocce ball, croquet, Molkky, or a bean bag toss. Inexpensive, no-tech games will keep you occupied for hours. Many of these games can include children or can easily be modified so young ones can participate. Entertainment does not need to include games especially for children. Just leaving the sprinkler running can keep kids happy for hours. Be creative and try to include all of your guests in the festivities.
Furnishing
With your backyard being your private oasis you will want to make sure it is a great space for entertaining. Bring your indoor space outdoors with a cozy deck or patio atmosphere, helping your guests feel relaxed. Depending on the square footage of your deck or patio you might want to furnish the area with some seating and functional furniture. Make sure this space has ample seating for the amount of guests you typically invite, or send out invites that ask attendees to bring a lawn chair. You might want to create a multifunctional space. Perhaps you want the ability to host guests for a backyard party one day, and a space to lounge in the sun and read a good book the next. Explore your options when it comes to furnishing.
Decorating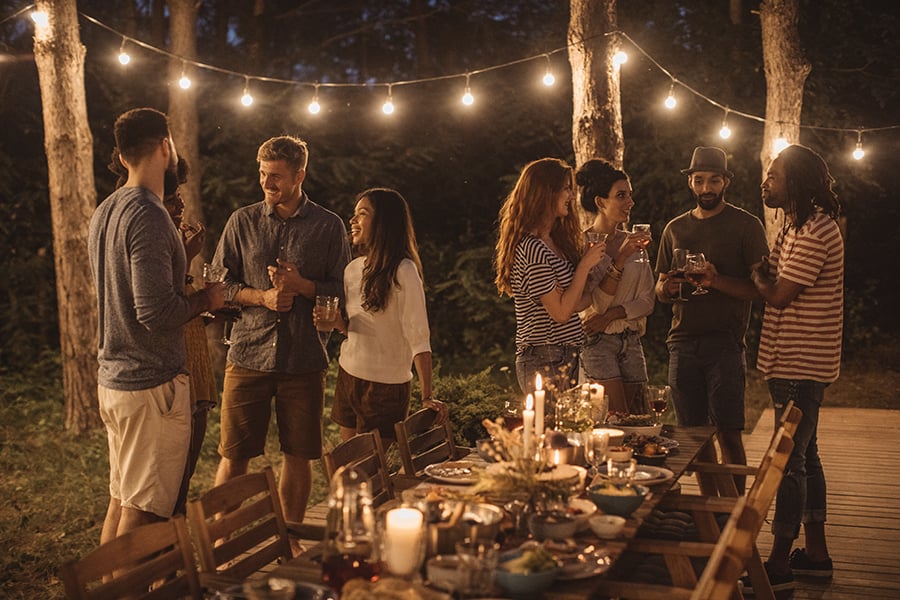 When decorating outdoors, you can show your true colours! That's right, you don't have to match patio furnishings with curtains or wall colours, so be brave and go bold. Vibrant colours can really bring this inviting space together. When choosing outdoor pieces, ensure fabrics can withstand the weather and damaging UV rays. Add storage for cushions when not in use. A landscaped yard or potted plants can add life to your sitting area. Bringing in a focal point like a water bubbler or fire pit can help make your backyard more inviting and comfortable. Let us not forget outdoor lighting as eventually the sun goes down and we don't want to put a damper on the festivities. Generate a classic look by hanging patio lights across your space, creating a warm and beautiful ambiance. Or choose a more practical solution, lighting tiki torches that have an insect repelling scent.
Unwanted Guests
A great evening can be comprised by pesky critters. You will want to take a defensive line when it comes to these unwanted guests. Like mentioned above, there is the citronella candle which creates a repelling barrier that insects dislike. The downfall of the candles are that you need enough to create a barrier around the area you are using. Another solution is a fogger. Foggers can be pricey but can effectively dislocate unwanted insects. Lotions and sprays work for a time as well, but tend to leave the skin sticky or have an odour pungent enough to ruin your appetite. The bug zapper has been popular in the past, but placement is of utmost importance to avoid situations such as a a fly dropping from the zapper into someone's drink. Lastly, there is always the option to cover your patio or deck; one sure way to keep the unwanted pests out.
Back-up Plan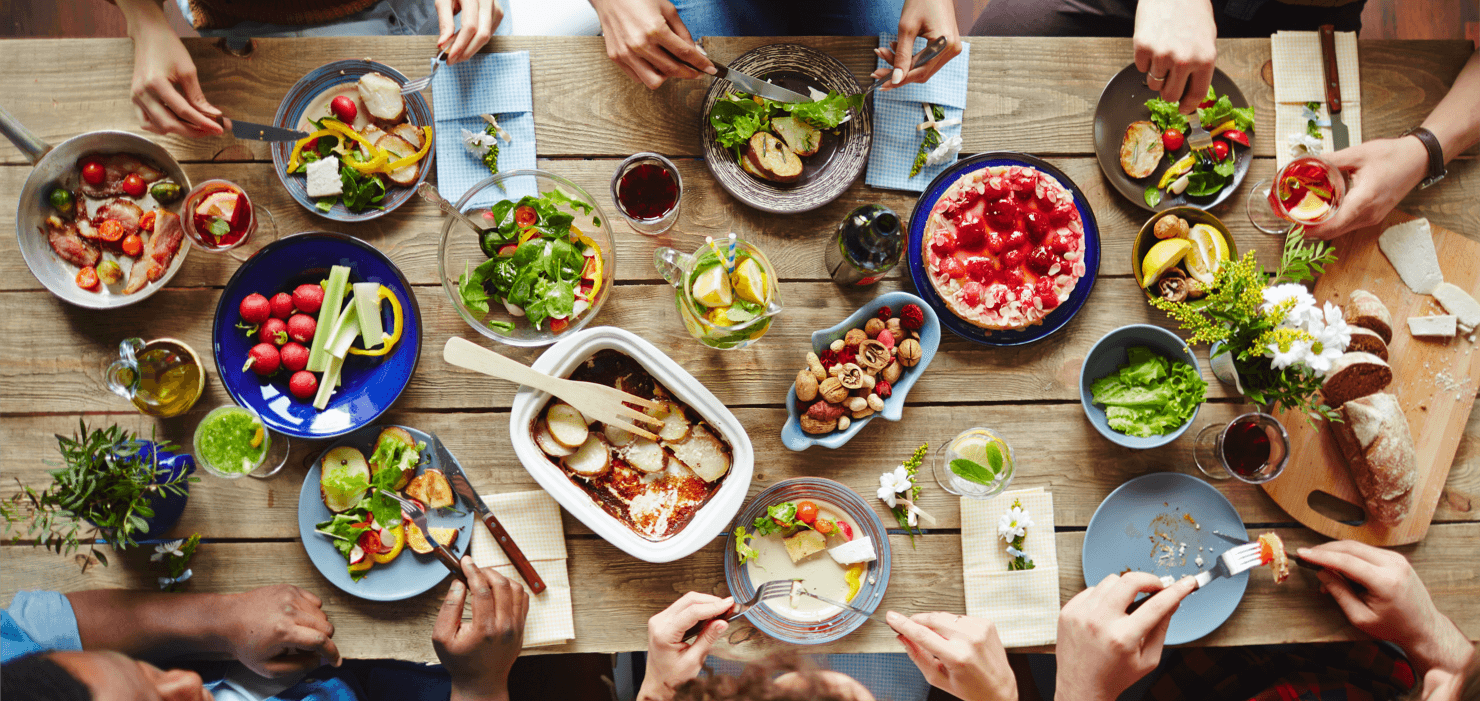 The weather is an unmanageable factor when hosting an outdoor party, so plan to bring the party indoors if needed, or inform your guests that it is a rain or shine event. Renting a party tent is cheaper than you think, and many companies will set-up and take it down after the party. If the party is going indoors, make sure there is room for everyone inside, and keep this alternate area tidy in case the weather is not in your favour.
Clean-up
If you keep clean-up in mind before your event, it can make things a lot easier when the time comes. Having garbage cans strategically placed in the yard will help your guests keep the mess to a minimum. Whether you are using disposable dinnerware or kitchen tableware, have a plan for clean-up. If you are using the real deal, you might want to ensure your dishes are dishwasher safe, to save time. Doing some preparation prior to the event can cut down your clean-up time. An outdoor event intrinsically reduces clean-up. Hosing off a deck or patio is a lot easier than washing floors and countertops.
Personalizing your event will add to the wonderful time your guests will have in the outdoor space you have meticulously created. Your guests will be glad you took this outside!