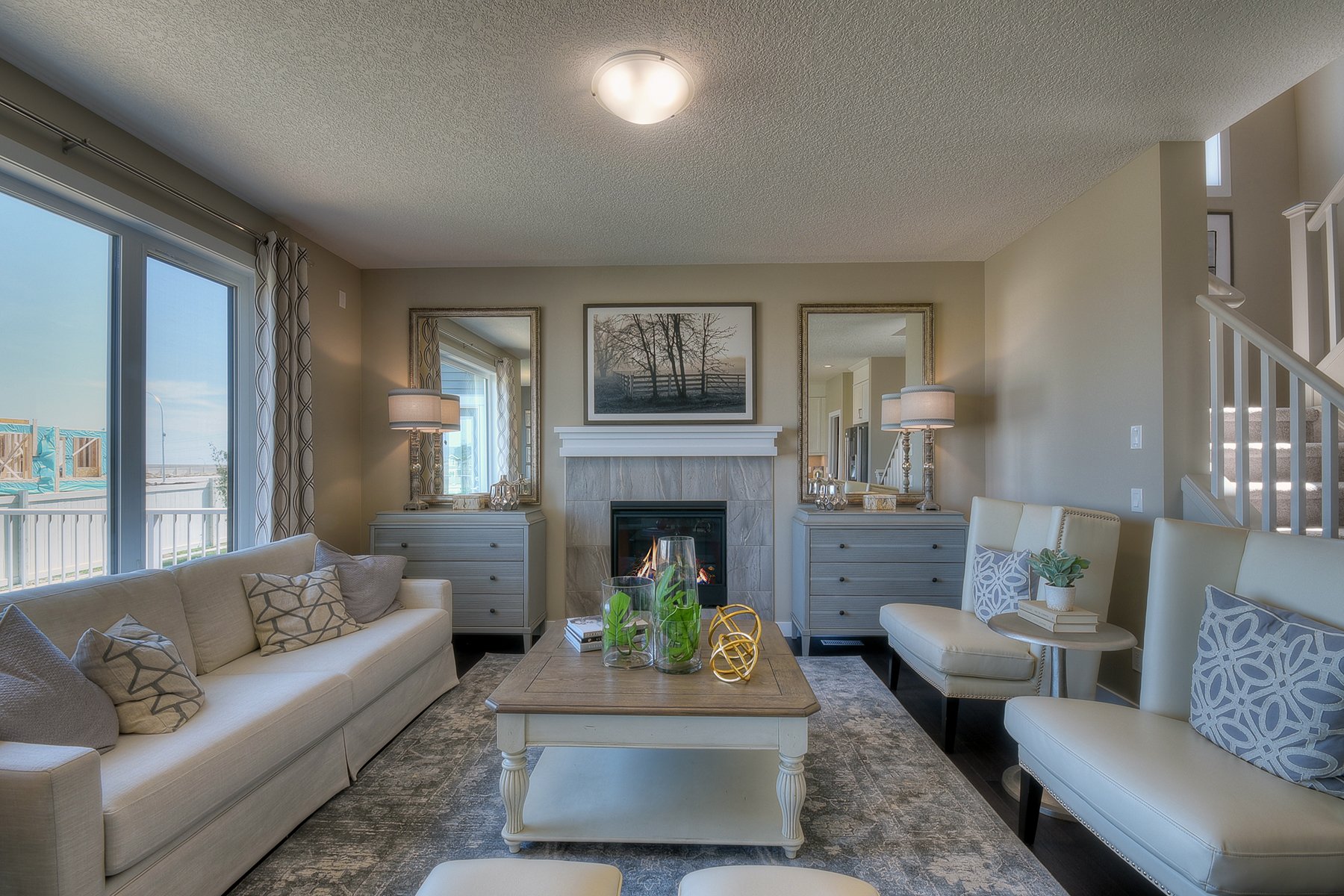 When building your new home, there are so many different upgrades to choose from that it might feel a little overwhelming at times. After all, you want to choose upgrades that will make your home more functional for your life and family. Where do you begin?
The best place to start is to consider upgrades that will bring you the most value, in terms of enjoyment, functionality, and optimizing your home's resale value. To help you out, here are some upgrades to consider that will bring tremendous value to your home and your life.
Deeper Basement
One of the benefits of building your new home is adding upgrades that cannot be built into the home after construction is complete. Having your home built with features nine foot basement ceilings is one such addition that will bring a return on your investment.
A developed basement with high ceilings will provide you with more enjoyable living space that feels more open. This will also make the space more functional, allowing for larger entertain systems or taller furniture. The deeper basement will also for larger windows that will provide your basement with more natural light.
Consider this upgrade first –after the home is constructed there is no going back.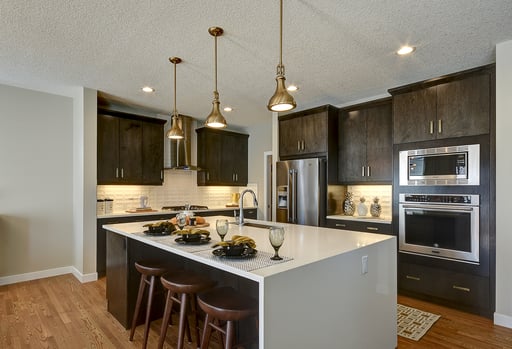 Larger Kitchen Island
The kitchen and living room are the social focal point of the home, so making sure the space is functional for hosting guests while also effective for meal preparation is important. A large kitchen island is a great addition to this room.
This upgrade will provide your kitchen with a lot more flexibility to serve other functions. Whether it's a homework station for your kids while you make dinner, something to socialize around with friends over a glass of wine, or to provide more storage and counter space, a larger island in your kitchen will be of exceptional value.
Radiant Floor Heating
We've all experienced it – getting out of our nice warm bed, only to have our feet meet a cold floor.
Some may think it's a luxury, but in Canada radiant floor heating is a fantastic upgrade to your home that brings great value. In addition to ensuring your home brings you and your family comfort, radiant heat is more energy efficient. Traditional HVAC systems require more energy to force heat through vents, but radiant heat is absorbed into the floor where it cannot escape. For the amount that your upgrade may cost, you'll be able to reduce electric bill and recover that cost.
Having radiant flooring in key areas of your home, such as bathrooms, bedrooms or the home's front entrance, will also provide a fabulous incentive for a future homebuyer if you ever decide to sell your home.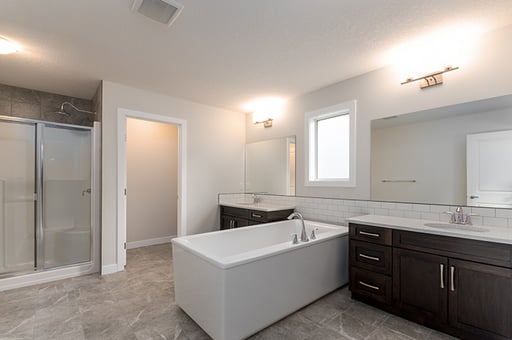 Bigger Tub and shower
The ensuite is not only the room you use to prepare yourself for the day, but also a place to pamper yourself. For this reason, consider upgrading to a larger, deeper bathtub. After all, who likes taking a bath when you feel cramped inside your tub?
If you're someone that prefers a shower, make sure it's big enough and that it has the right features for you. Selecting the proper tile, even if it is an upgrade, will enhance your enjoyment of your ensuite. NuVista Homes provides rain shower head as a standard in all our homes.
By providing these features, you'll also create another incentive for a homebuyer should you choose to sell in the future?
Roughed-in Plumbing
When considering your upgrades, be sure to think about how you'll need your home to function in the future. Would you eventually like to have an additional bathroom in the basement to be used by your growing family? Would you like to eventually have a dedicated place to wash your dog?
If so, consider having plumbing for these additional functions roughed in, which will make building that future bathroom of pet washing area less expensive and easier to complete. In some cases, this may not even be considered an upgrade. The rough in plumbing for a basement bathroom is a standard specification that NuVista Homes provides its homebuyers.
Energy Efficiency
It's important to make your home as energy efficient as possible, in order to reduce costs and to preserve the environment by being smart about the energy we use. For that reason, upgrading your appliances to those that are energy efficient will pay you back over time as you pay a lower electricity bill.
When searching for a home builder, make sure you find out which energy efficient features in the home come as a standard specification. For example, NuVista Homes installs high-efficiency furnaces and triple pane windows in every home.
When considering upgrades to your new home, think first of what will make your home more functional, express your sense of style, and most importantly, what will help if feel more like home. By considering these high value upgrades first, you will ensure you get the most enjoyment out of your home, while giving you a great return on your investment.
Photo credits: varnish