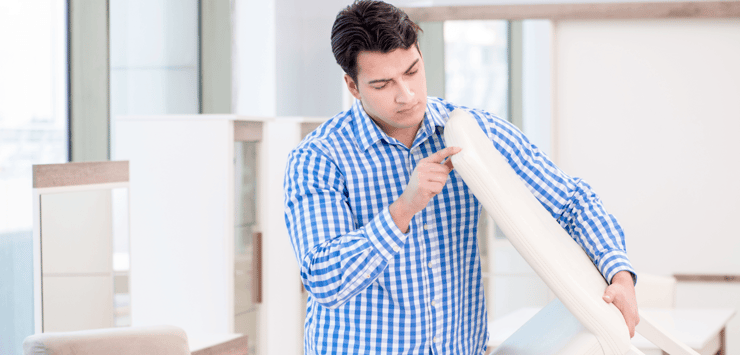 Is your living room a popular gathering place in your home? If so, you want the furniture there to be both comfortable and attractive. Look at some tips for creating a living room with furniture your family will love.
Consider the Size of Your Living Room
Before choosing any furniture, it's best to consider the size of your living room. This will help you to choose furniture pieces that suit the dimensions of the room. You want to create an inviting room with plenty of walking space leftover.
Layout Your Plan
Stand in your living room and imagine the layout of your furniture. Or, label pieces of newspaper with the names of furniture items and place them where you would put the actual items. This can stir up your imagination as your figure out where you want your sofa, chairs, tables and lamps to go. This step is particularly important if you're trying to rock an open concept design, as you want this area to blend well with the connected spaces such as the kitchen and dining nook.
Begin with the Basics
Start your shopping expedition by looking for the largest furniture piece for your living room. This is likely to be the sofa. Then, move on to the smaller pieces such as tables, chairs, an ottoman and lamps that will surround your sofa.
Taking the size of your living room into account, how many chairs would be appropriate for the décor? Also, besides a coffee table, how many other small tables would look attractive in your design? Answering these questions can help you make a list of the number and types of furniture items you need.
Factor in the Habits of Your Family Members
Thinking about the habits of your family can help you decide on furniture items for your living room. For instance, do your kids try to put their feet up on the sofa while watching television? If so, include an ottoman in your furniture plan so they'll have a place to put their feet.
Do your family members like to play games, read, or work on the computer in the living room? If the answer is yes, you may want to consider including a round table with chairs in your design.
Look at the Special Features in the Room
Some living rooms have special features such as a fireplace, a bay window or glass doors leading out onto a deck or verandah. You may want to choose some furniture items to complement these special features. A couple comfortable chairs and an ottoman located in front of a fireplace is one example.
Putting the sofa near the doors leading out onto the veranda supplies its occupants with a cool, refreshing breeze. Or, you could put a floor plant such as a palm or Ficus tree on each side of the doors to the verandah to enhance the elegance of the area.
Consider the Tone of the Room
Traditional, modern, and retro are just a few of the furniture styles available. You can bring harmony to the décor of your living room by choosing furniture in a style that flows with the tone of your room. If your living room has a rustic tone, then look for tables, chairs, and more in a rustic style. Mixing styles can be distracting and take away from the beauty of the room.
Consider the Lighting in the Room
Furniture pieces can enhance the natural lighting in a room. For instance, if you have a big window at one end of your living room, then get some chairs with white or light-coloured fabric to reflect the natural light. This will lend an airy look to the space.
If your living room needs more light, then a set of lamps should be near the top of your furniture list. Putting lamps in corners or in other integral spots in the room can make the entire space look brighter.
Choose Items Suitable for Your Color Scheme
Chances are, you have a particular colour scheme in mind for your living room. The furniture items you get can compliment the colour scheme. If you have a colour scheme with walls of light blue, then royal blue chairs and a navy-blue sofa would flow right along with your theme.
Furniture items can also serve as a dramatic contrast in a colour scheme. If you have yellow walls, furniture items covered in dark green fabric would act as a dramatic contrast. If you prefer less of a dramatic contrast, you could opt for furniture in yellow fabric with dark green throw pillows, rugs, vases and other details mixed in.
Details Can Make All the Difference
In addition to perfect paint pairings and anchoring furniture pieces, accent furniture pieces have just as much of an effect on the overall look of your living room. If you have a modern white leather sofa, you may want to pair it with a metal floor lamp in an arc design. One piece enhances the appearance of the other.
If you have a sofa in a solid colour, there are ways to complement it. A sofa in navy-blue would be all the more attractive in your living room by adding a chair with fabric featuring a white and navy-blue design. The navy-blue in both items gives continuity to the décor.
Lastly, give some thought to the durability of the furniture items you get for your living room. You want them to be attractive as well as be able to endure daily use by family members. When you strike this balance between fashion and function, your living room will be the centre of attention you want it to be.

Photo credits: man